University of Sydney's Manning Bar teems with elevated spirits as 900 people wait for the evening's entertainment. It's a casual Friday night; the lights are dimmed low and the bar brims with quiet chatter and flowing beer. Walking among the crowd, you piece a patchwork of hybrid conversations in English and Korean. A range of demographics is represented, from businessmen in suits to excitable young adults flapping pastel signs above their heads with messages in Hangul (the Korean alphabet) for performing stars.
At about 7:30 pm, a petite woman in a slim black dress introduces herself as Michelle Seo, tonight's MC for the inaugural K-Indie Fest, hosted by the Korean Culture Centre Australia (KCCAU). Established in 2011 to commemorate a half-century of Australian-Korean relations, the KCCAU strives to foster the friendship between the two countries with events that promote Korean culture. Tonight, they've secured Korean-Indie giants, So Soo Bin and CHEEZE, whose songs feature in popular K-dramas, to perform for their Aussie fans.
Korean Indie is regarded as the opposite of the overly-commercialised but dominant K-Pop. Unlike the hypnotic choreography and dazzling colours of K-Pop, K-Indie prioritises the artists and their lyrical messages. In recent years, mellow acoustic tunes have prevailed in the K-Indie music landscape, where the accessibility of the internet and streaming platforms have attracted private, yet loyal, listeners. Tonight's acts — singer-songwriters So Soo Bin (a soloist) and Dalchong (Im Hye-Kyung, the only remaining member of her band, CHEEZE) — thrive off this contemporary subculture, and it's the environment that opening act, JYLPO, wishes to join.
JYLPO strides on stage with an easy-going spring in his leather boots, masking a layer of subtle jitters. He's tall, in a simple outfit of black cargo pants and oversized white tee, bleached amber hair tousled meticulously naturally, and a pair of thick-framed glasses to remind the audience of his approachability.
"Let's queue up some music!" he says into the microphone, before commencing his set of mostly unreleased songs — a string of "teasers" of his music, JYLPO tells us.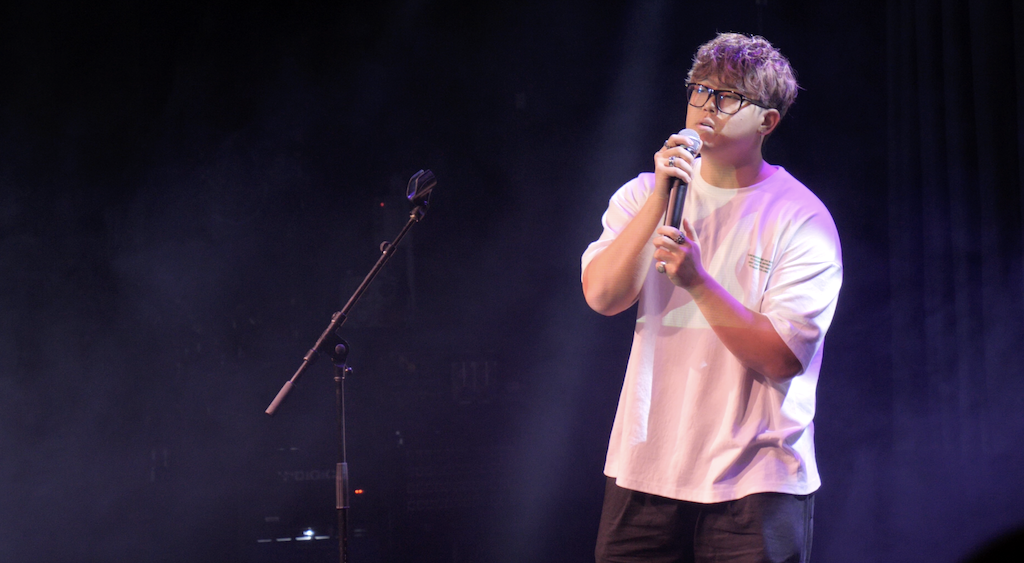 Jun Young Lee, aka JYLPO, is a 21-year-old Korean-born emerging Sydney artist with a catalogue of divergent beats that evades simple genre labels. Instead, JYLPO gravitates towards listing various American inspirations in his music.
"I'm an indie-pop-K-R&B artist? I have too many inspirations. I like Joji, Dominic Fike— the classics. There's some more… not unknown but internet personalities like Cuco, Clairo, Beabadobee…" he answers with a flay of hands.
Jun started making music when he was 16, rapping with his friends before moving to indie-pop a year or two later, "to more chill, mellow vibes".
"Back in the day I used to be a Soundcloud rapper, as it's so-called," he laughs, with a grin that takes up his whole face.
He describes the immense support of his parents – "his top drivers" according to his Spotify bio – as "everything". When Jun realised he didn't want to pursue tertiary studies, his parents encouraged his happy music journey and paid for his music equipment.
"I'm very grateful for them," he says with a gentle smile.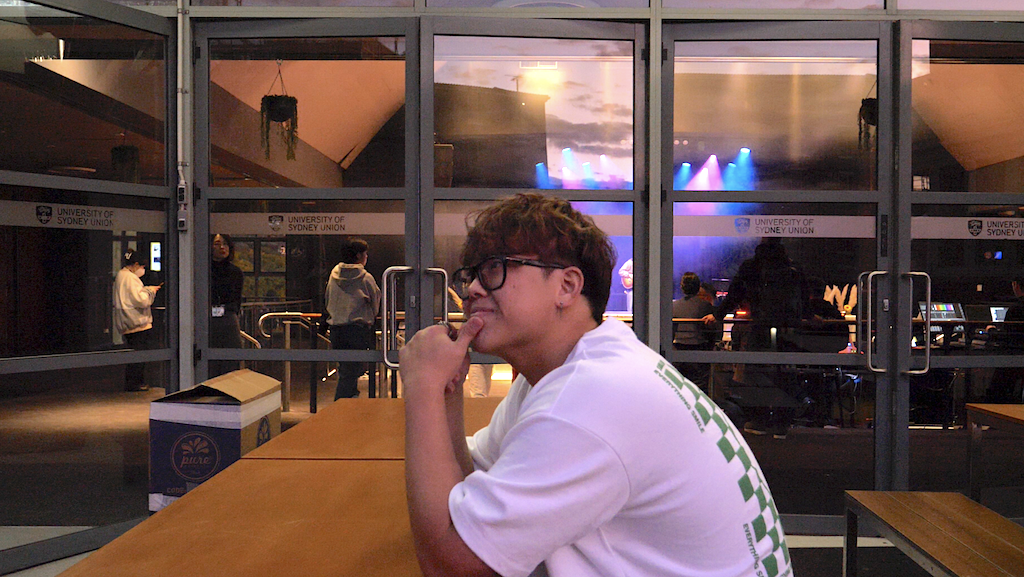 JYLPO previews his newest release, "Without your Touch" as the last track of his setlist. It's a gentle, insecure ode to a lover, with a minimalistic beat to match, emanated from late-night ponderings. He's humble, telling the audience the song is better listened to with headphones, which inspires laughter from the crowd. Despite the nerves, JYLPO handles his second-ever live performance with a grace that proves he can make it as an artist.
"I want to be like the people behind me," laughs Jun, pointing to So Soo Bin sound-checking on the main stage. "I just want the JYLPO name to be more recognised. The fact that I'm here is already a dream come true."
And he is definitely heading in the right direction. With over 116,000 monthly listeners and nearly 12,000 followers on Spotify, JYLPO's easy beats are quickly capturing the hearts of a growing audience. He surprises the K-Indie Fest audience too, as people turn to their friends in the crowd saying they'll be looking up his socials after the show.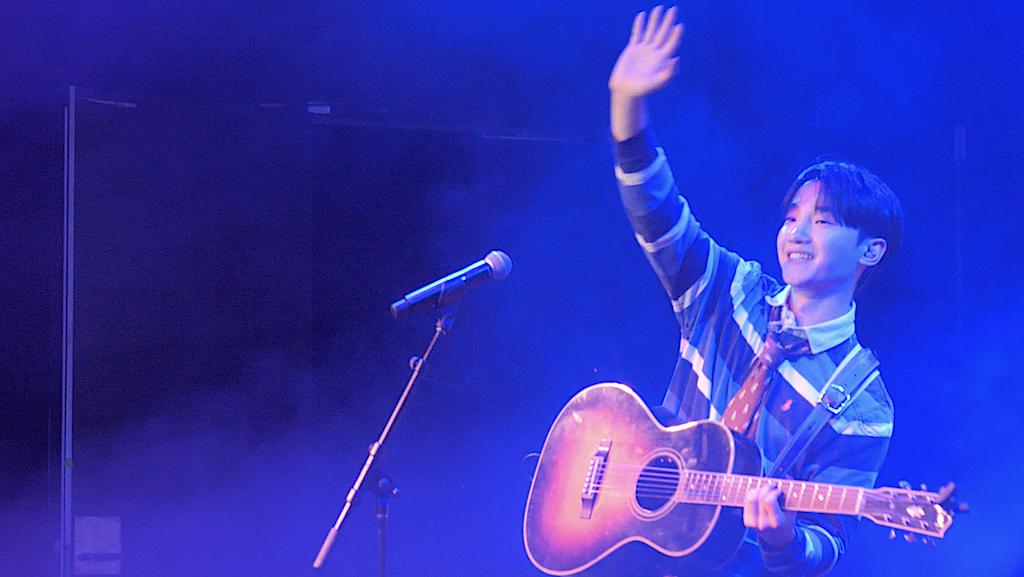 The 27-year-old is charismatic and professional, charming the audience for 40 minutes as he strummed his guitar and crooned love songs, such as "Like You" which featured on the K-drama, Crash Landing On You (2019). He looks the part of a male lead; dressed in a striped blue long-sleeve polo, quirky tie, and dazzling smile to match, So Soo Bin excelled in teetering on the line of parasocial relationship with his fans. His earnest cover of hometown hero Troye Sivan's 2015 hit "Youth" left the crowd speechless.
The roar for CHEEZE seemed almost incongruent with the 31-year-old soloist's sweet, whimsical and delightfully cheesy tunes (excuse the pun). But it was without a doubt well-deserved. Despite their aching feet, not a single punter was without a smile by the end of CHEEZE's almost one-hour set. Her voice, pleasant and kind, friendly and sincere, wrapped around the bow of her poised fashion sense and floral mic stand. It was difficult not to be swept into her dreamscape as CHEEZE performed her songs that appeared in popular K-dramas Hometown Cha-Cha-Cha (2021), and It's Okay Not To Be Okay (2020). CHEEZE also followed in So Soo Bin's footsteps with an ethereal cover of "Angel Baby" by Troye Sivan, which met with rapturous applause.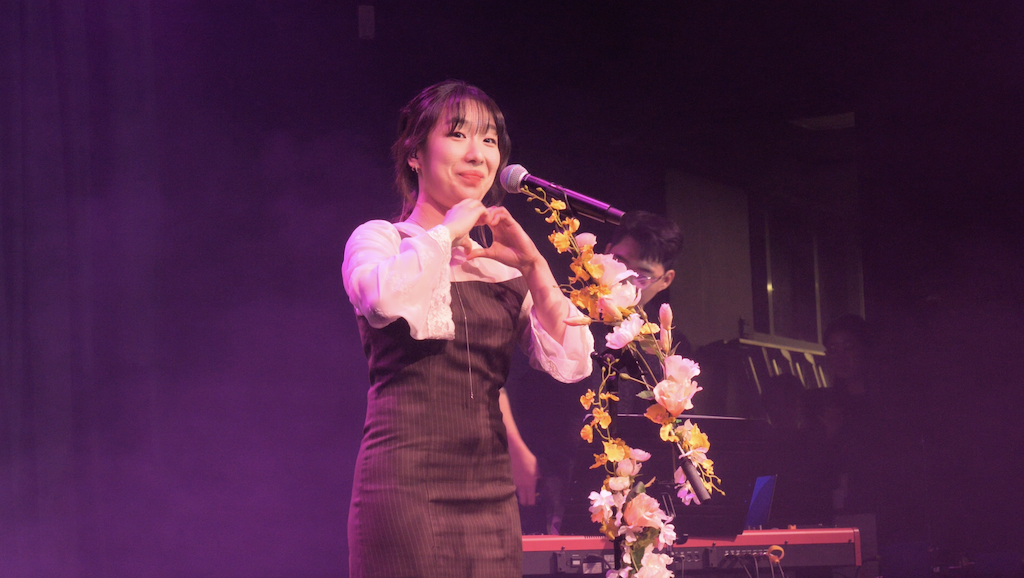 There's a warm, inviting energy to the K-Indie Fest you don't normally see at live music gigs. The crowd respectfully shouts words of encouragement and requests to So Soo Bin and CHEEZE in Korean with the amity of life-long friends. They know all the fan chants, like the "1, 2, 3," of CHEEZE's tropical, onomatopoeic love song "Pong Dang", and throughout So Soo Bin's heartfelt ballad, "Full of You". Perhaps the sense of community forged by the music sponsors this level of engagement, or perhaps it's the shock that their favourite singers were in front of them in the flesh.
Passionate CHEEZE fan Ellen Jeon, who was one of the first to queue outside the venue, said they weren't expecting to see the artists so was ecstatic to see them in Sydney.
"Don't forget the Sydney fans that are all supporting you as well," she cheered with her friends, brandishing homemade signs.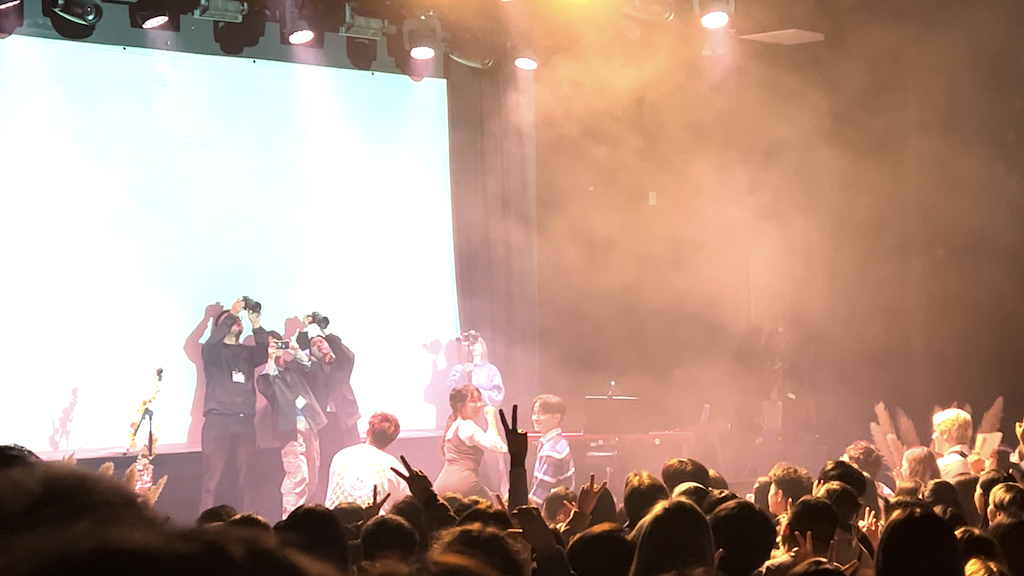 As JYLPO, So Soo Bin and CHEEZE take their final selfie of the night together with a background of satisfied fans, there is no denying that the Korean Culture Centre AU's K-Indie Fest has delighted its audience and solidified its Australian presence.