But sport is reclaiming the game…
Australia is a sporting country. Our love for sports, both playing and watching, creates a massive part of the nation's identity. But Australia is also a gambling country. With constant gambling advertisements during sporting events, the two are now linked.
Australians lost $25 billion on gambling in 2018-19 according to the Queensland Government Statistician's Office (QGSO), the highest in the world.
The Australian Institute of Family Studies (AIFS) found that 73 per cent of adults gambled at least once a week in the past year. Of these, 48 per cent were found to be at risk of gambling harm.
Josh Battin, a registered psychologist at the Gambling Treatment and Research Clinic (GTRC), says gambling has "become a normalised leisure activity amongst all cultures that live within Australia in the modern era".
The ease of access to poker machines compared to other countries, like America and Europe, also contribute to Australian gambling culture, according to Battin.
Online betting is even more accessible, which has risen in popularity during and after the COVID-19 pandemic. The Australian Communications and Media Authority (ACMA) reports 11 per cent of Australian adults participated in forms of online gambling in 2021, a 3 per cent increase from 2017.
Research from AIFS finds 44 per cent, almost half of Australian adults who gamble, participate in sports betting, the majority betting online. Among all categories of online betting, sport is the most popular with 57 per cent of online gamblers participating.
Battin says that due to restrictions, some poker machine players drifted to sports betting. "They couldn't access the machines anymore, or people who were going into the TAB felt that they were left with no option but to bet online."
Luke Halls, an on course operator at TAB since 2020, provides betting services at horse racing venues at Rosehill and Randwick Racecourse. He says there was a "sharp drop off on in-person business" because of the pandemic.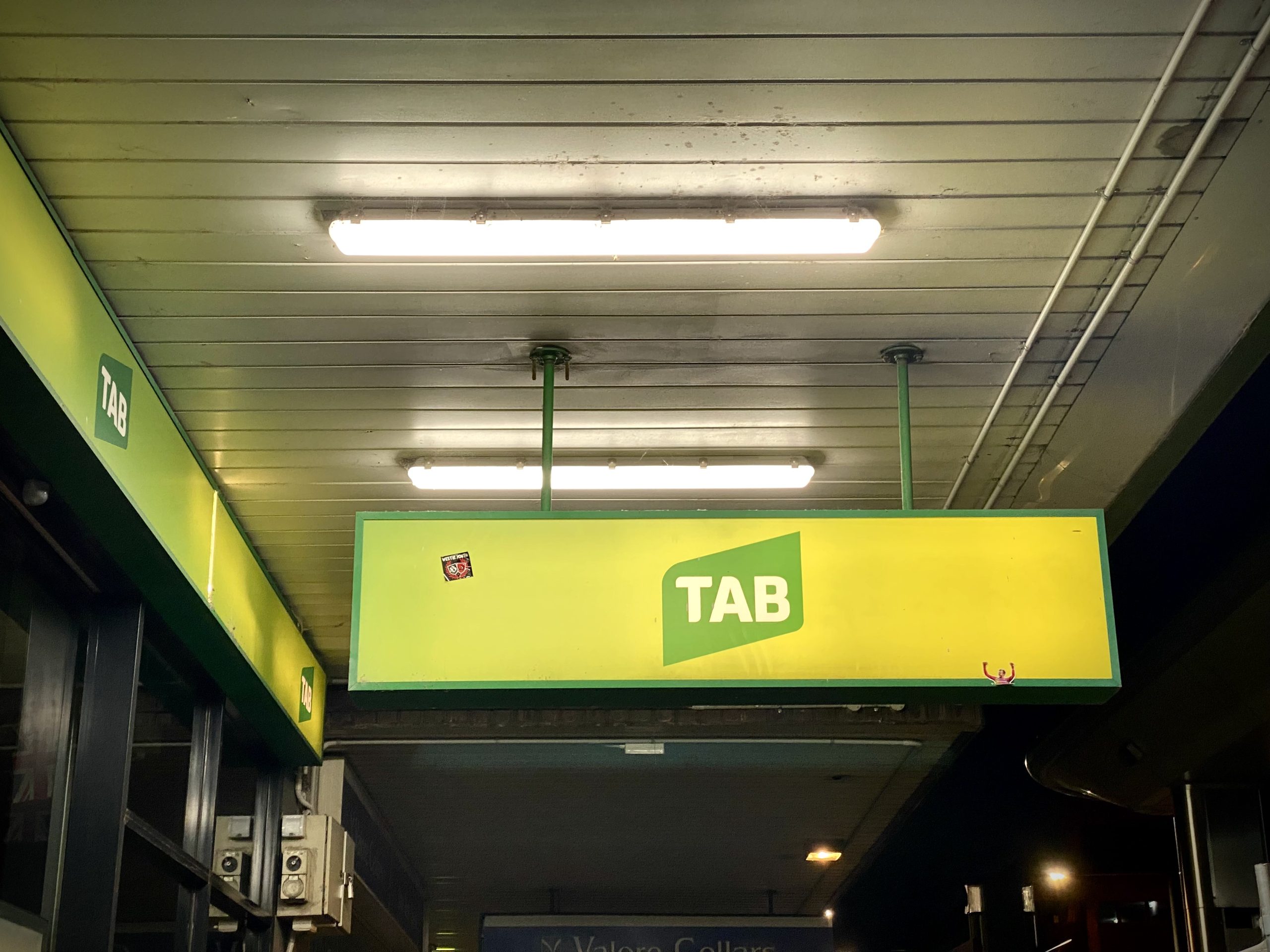 The ability to gamble anytime, anywhere, from the convenience of your phone or laptop contributes to the increase in online gambling. Halls says "you can make a TAB account in less than a minute" and after a few verification steps gambling can begin instantly which adds to the appeal.
Physically handling money to gamble in person is different to online platforms. "When it's just numbers on a screen you don't have that connection to the funds you're spending," Halls says. "This allows people to not realise how much they've actually spent because they don't really keep track of it."
The shift to online gambling is not only due to its accessibility but also to the increasing number of gambling advertisements in sport. Nielsen research reveals $287.2 million was spent on gambling advertisements in 2021 compared to $89.7 million in 2011.
AIFS reports around 78 per cent of Australian adults recall being exposed to sports betting ads once a week with 41 per cent reporting four or more times a week.
The average broadcast media spot count on gambling ads has increased from 2016-17 to 2018-19 on radio, regional and metro TV, with a 40 per cent increase from 6pm to 10:30pm, prime time TV spots.
Halls says "gambling ads are pretty much everywhere" and recalls seeing at least one a day; watching a sporting event he recalls seeing a gambling ad in every ad break.
ACMA found 88 per cent of Australian parents also recall hearing or seeing gambling ads during live sport with 37 per cent reporting an increase during these programs.
The constant gambling ads shown in sporting events normalises the relationship between gambling and sport to Australia's young and increases potential gambling harm.
Outside traditional broadcast media, betting advertisements are still part of everyday lives on billboards, magazines and merchandise.
Social media is causing the increase in gambling among young people. It is the highest category of exposure to gambling advertisements apart from broadcast media with young people aged 18-34 being exposed to it more than older age groups. This, Battin says, shows that "gambling advertising does influence consumer behaviour".
Research snapshots from AIFS found that in general, young people are most likely to change their gambling behaviours after any form of gambling ad exposure. Hearing or seeing gambling ads on TV caused 34 per cent of young people to start betting for the first time, and 39 per cent increased the amount they bet.
Culturally, sports and gambling are now linked. According to Battin: "For people immersed in gambling, it can feel very odd to watch or attend a sport or race and not place a bet."
But sport is trying to change this
Since 2020, NSW government initiatives such as Reclaim the Game have partnered with sports clubs across the AFL, A-League, Cricket, NBL and NRL to raise awareness and reduce sports betting advertising. The clubs involved turn down gambling advertisements or sponsorships, with sponsorships also being common in sport. From stadium signage to player shirts, such as Sydney FC where The Star features prominently on the front of their jerseys as a main sponsor. The Star also sponsors Sydney Swans, the NSW Rugby League and NSW Blues. Reclaim the Game aims to get sport back to its core through enjoying the action of the game and supporting a team instead of the risks of betting.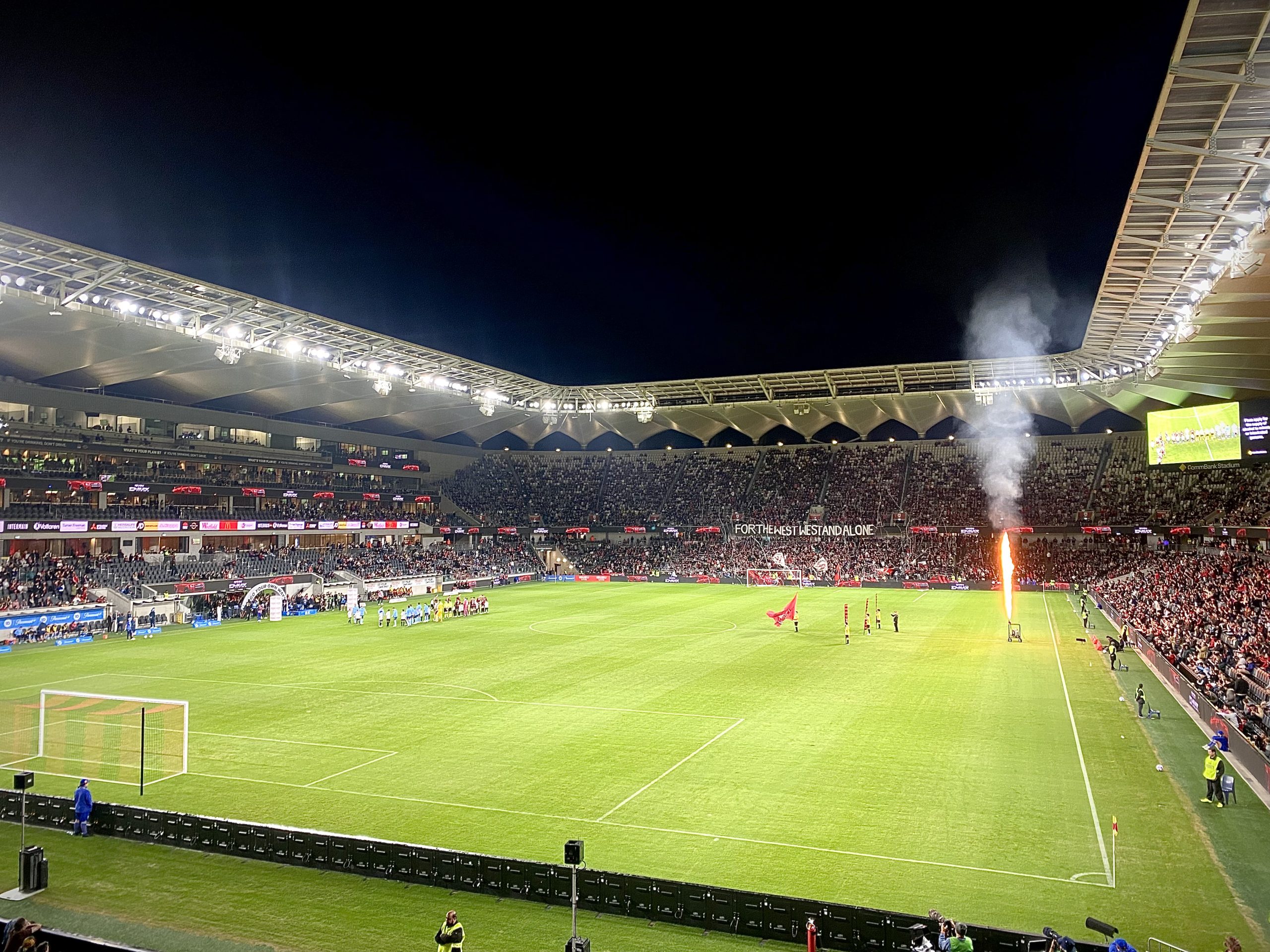 Initiatives such as Reclaim the Game are needed with NSW having the highest gambling rate of $1508 per capita. ACMA research finds NSW to also have the highest percentage of sports gambling among gamblers in the past year.
Because of the advertisements, young people think betting is a normal part of sport; this calls for greater action to educate them on the effects and risks of gambling. "There needs to be more stringent regulations, especially advertising, towards younger people," says Halls who compares the constant gambling ads during sporting events to cigarette ads.
As a TAB employee, Halls is required to do online training every three months on gambling support programs. The focus is on recognising gambling addiction, redirecting people through recommended steps and referring them to helplines.
TAB is legally required to display signs and pamphlets of helplines. But Halls laughs and says he doesn't know how effective they are, especially in online gambling, as people come to the races to gamble and "know they're going to gamble." The effectiveness of online gambling providers including slogans on their platforms such as "chances are you're about to lose" in preventing gambling is questionable. Users go to those platforms for the purpose of gambling.
The GTRC, where Battin is a registered psychologist, is one of many resources available to Australians experiencing gambling harm, and provided individual treatment. Battin says the research side of the clinic is looking to "impact policy and practise with the aim of reducing gambling harms".
With pandemic and the rise of online betting, gambling has become more accessible and advertisements are everywhere. Sport has been a major player in this but supporting initiatives and access to helplines and clinics are a step forward in reclaiming the game and battling Australia's gambling addiction.