As the world struggles to keep its youngsters out of the booming vaping market, Australia is not exempt from this youth vaping epidemic.
In a recent Australian study on the use of e-cigarettes with more than a thousand participants aged 15–30, results showed that 14 per cent of the respondents are current users of vapes, with 33 per cent admitting to have vaped in the past.
Compared to statistics presented in the 2019 National Drug Study Household Survey,  there is a 4.7 per cent spike of e-cigarette use among youngsters since 2019.
Cri de Coeur of Australian Teens
Selling vapes to individuals under age 18 was already a crime but many convenience stores and online retailers have turned a blind eye to minors purchasing them, even  deliberately misrepresenting nicotine-containing products as "nicotine-free".
In March, Helen Connolly, the commissioner for children and young people in South Australia, submitted feedback with regards to vaping to the Therapeutic Goods Administration (TGA). The feedback was based on comments gathered from the organisation's survey, which involved 950 teenagers aged 13 to 19.
Concerns flooded the submissions, with many teens calling for government intervention to help cease this wave of unfettered addiction.
"There really needs to be restrictions put in place to make them not so easy to access and then the addiction would be forced to stop," wrote a 16-year-old girl.
Another 15-year-old girl wrote: "Stop treating kids with vaping addiction like they're awful people because you would help an adult with one but not a child."
Commissioner Connolly wrote. "Such a response must avoid punishing children and young people, while ensuring there is information and support available for all children, with particular support for those who may be dependent or addicted to nicotine vapes and may struggle with withdrawals."
She also advised that e-cigarette products need to undergo testing, appropriate labelling and certification, and be sold in plain packaging. Flavours, with the exception of tobacco and colouring agents, should also be banned. Based on responses recorded, Connolly suggested an import ban of non-pharmaceutical nicotine and non-nicotine vaping products.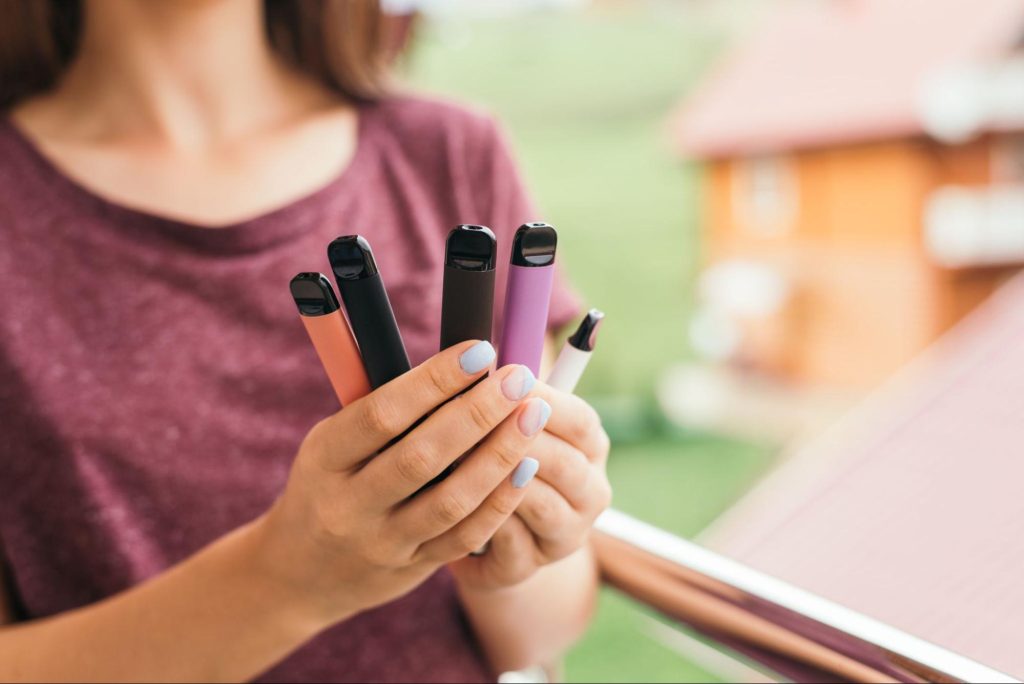 A Silver Lining
Calls for e-cigarette law reforms now seem to have taken effect.
On May 2, the Australian government announced a ban on recreational vaping and the reformation of e-cigarette laws as part of its major crackdown efforts.
Under the newest policy, the import of non-prescription vaping products will be prohibited alongside the sale of single use, disposable vapes. Vapes will now also require pharmaceutical-like packaging, with nicotine concentration and volumes lowered, and the curbing of  flavours, colours and ingredients.
"No more bubble-gum flavours, pink unicorns or vapes disguised as highlighter pens for kids to hide them in their pencil cases," the federal health minister, Mark Butler, said in a press conference.
He also reassured the public that the law reforms will "focus on vendors" and "certainly not on kids".
While tightening rules on e-cigarette use, the reforms allow access to vapes for those who need them to give up smoking, but require a doctor's prescription. The reforms now also allow general practitioners to prescribe nicotine vaping products to patients. The government has allocated $234 million to solve the problem: $63 million for a public health initiative to discourage vaping, and $30 million for support programs to help Australians quit.
The launching of the reforms has sparked a range of responses from some who consider it a forerunner to end vaping and others who deem it "the wrong diagnosis for a serious illness".
Nationals senator Ross Cadell said: "Is the minister in such a haze that he doesn't recognise that multinational organised crime gangs are behind the illegal manufacturing, importation, and distribution of this stuff to our kids? Does he think that some crime boss is going to change his packaging, ingredients, and distribution because he says so?"
But Cancer Council CEO Tanya Buchanan said she saw hope in the reform, describing the government's move as a "historic shift toward ending the vaping epidemic".