On Saturday, Labor candidates for the seats of Coogee, Maroubra and Heffron celebrated their victory in the NSW state elections at Randwick Club.
After 12 years in opposition, Labor, under the leadership of Chris Minns, won the required 47 seats to form a majority government. While nine of the total 93 seats remain too close to call, a change of government is certain.
"The people of NSW have voted for a fresh start," said Minns, delivering his victory speech from party Headquarters. "It's undeniably the case that today's election was also a decisive vote against privatisation."
The privatisation of Sydney's bus services and the following reduction of bus routes and bus stops, have been key issues in the Eastern Suburb electorates of Coogee, Maroubra, and Heffron.
"The first thing [that needs to be addressed] is our issue of public transport, because to me it's one of the overarching issues around equality and equity in our area," said Marjorie O'Neill, the re-elected MP for Coogee. "Hopefully, today, our community can see my passion towards fighting for those things."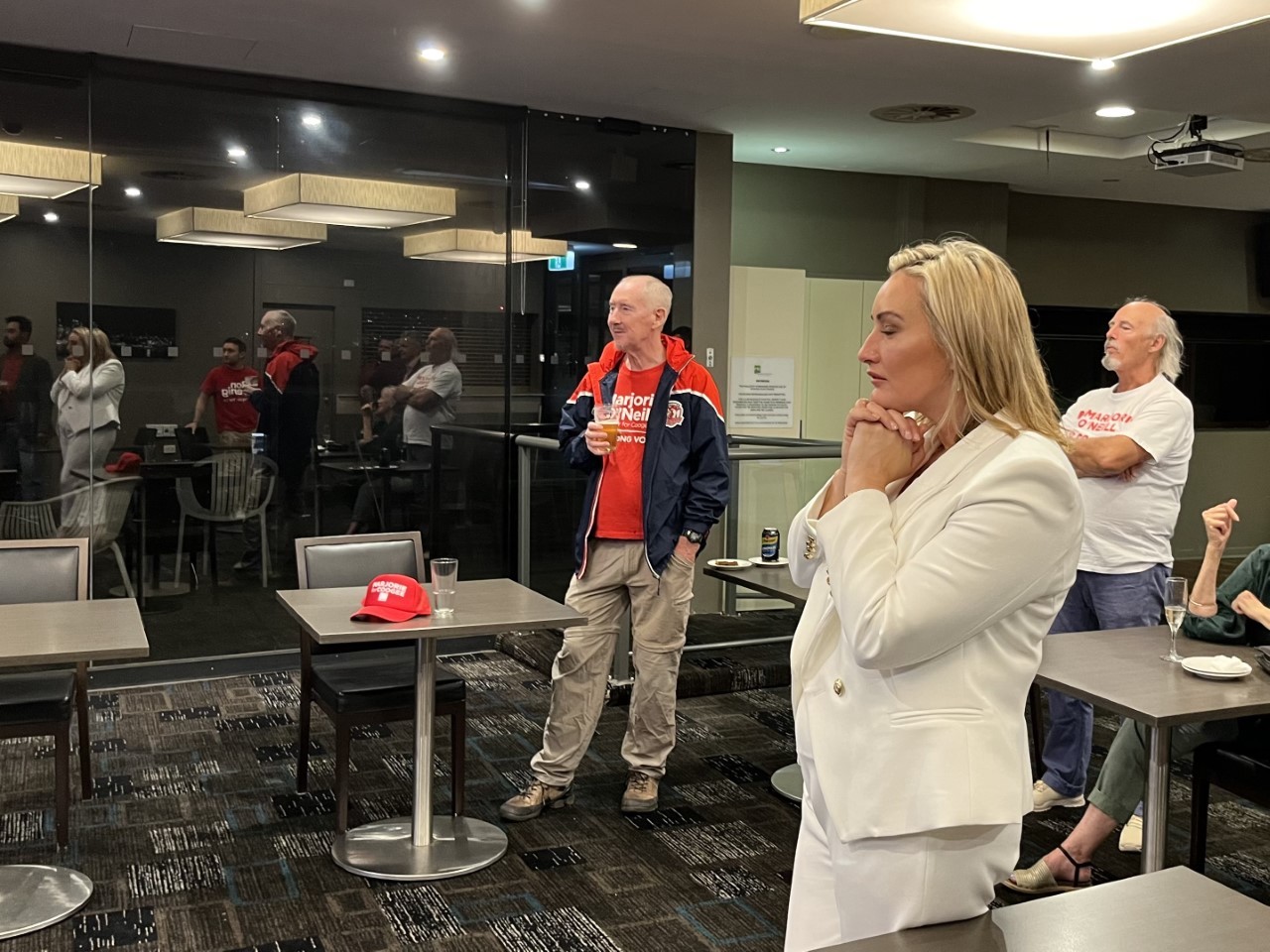 O'Neill, the first woman to be elected MP for Coogee, won a second term with a swing of 9.0 per cent after previously holding the seat by a narrow margin of 2.3 per cent.
"This is all actually very new to me and it's very overwhelming," she said. "Four years ago, we didn't find out that we had crawled in and won the seat until Sunday afternoon."
Securing his fifth re-election for the safe Labor seat of Maroubra with a swing of 10.6 per cent was MP Michael Daley. "This feels terrific, it looks like Labor will form government," he said. "We've had a terrific success in this local area [Coogee] and these marginal seats are safe Labor seats now."
Explaining Labor's election success, the soon-to-be Attorney General said the Liberal government "ran out of puff" after 10 years and young people wanted progressive politics in Australia and "came in like a tide". "The people of Australia are sick and tired of conservative politics and crook government," he said.
A young election volunteer echoed the sentiment. "A lot of young people go to the Greens nowadays, but if you really want change you need to vote for a party that can govern. The Greens can sit on the side and promise whatever they want."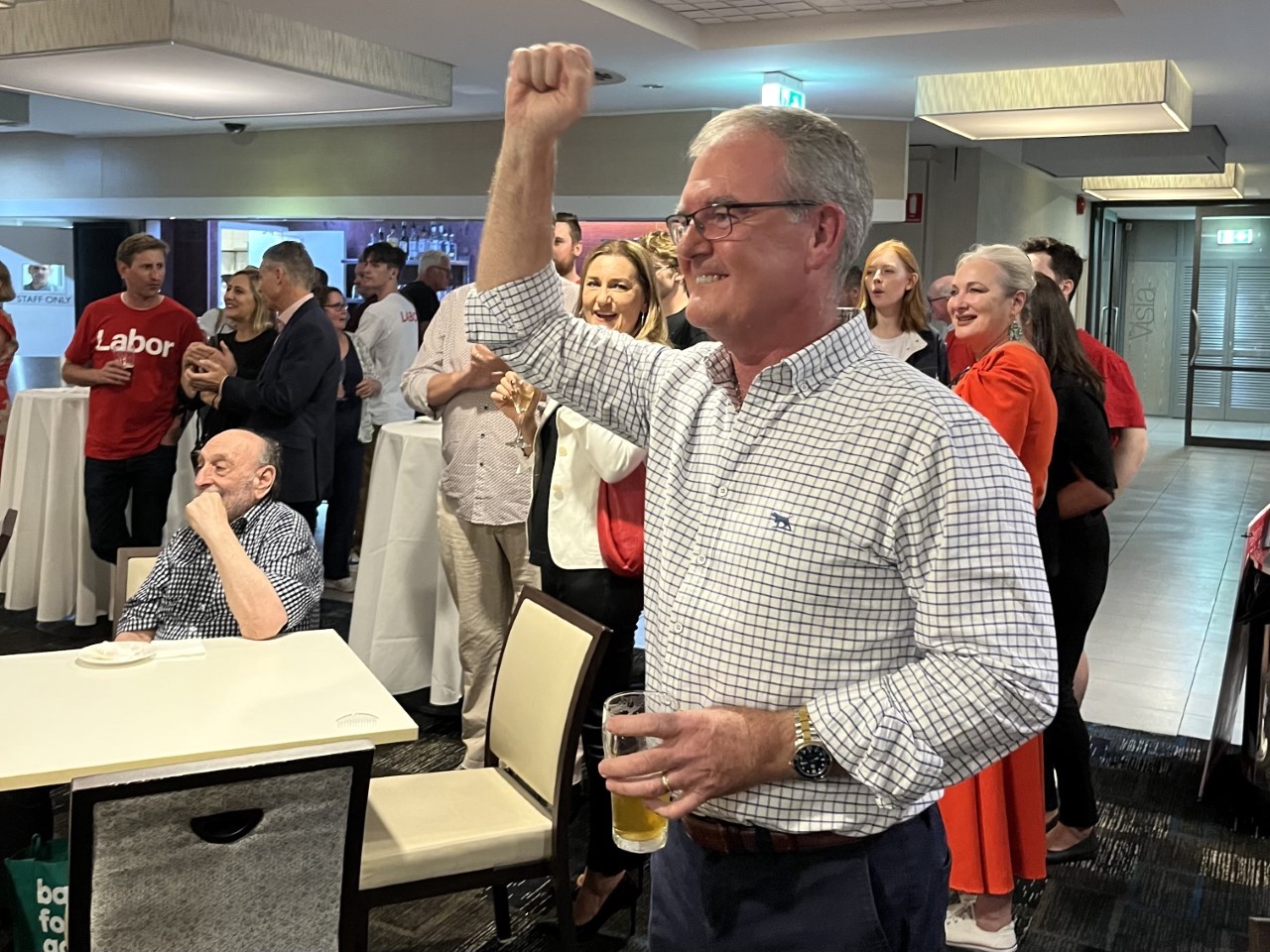 Ron Hoenig, MP for Heffron, has not been 'sitting on the side' since he first took office in the 2012 by-elections. "You don't get results like this in my electorate without years of really hard work," Hoenig, who was re-elected with an 8.8 per cent swing towards him, said.
"My electorate has got the largest urban renewal in Australia's history. We've had massive population density increases without matching infrastructure. It's been really difficult."
Labor candidate for the safe Liberal seat of Vaucluse, Margaret Merten, said when she decided to run for the seat she was "very well-aware" that it was close to an "unwinnable"seat. "It's a 20 per cent margin," she said. "The Liberals have held the seat for 87 years, but I felt it was so important for me to stand, to give the voters a credible, alternative choice."
While winning the seat for Labor outright was unlikely, a "win" was still a possibility for Merten.
"I would like to see that 20 per cent margin drop; that would be a win for me tonight," she said. "The Independent Karen Freyer and I have been very aligned with a lot of our policies so I decided to give my preferences to Karen and my second preference to the Greens."
Showing his support for the local MPs, the federal MP for Kingsford Smith, Matt Thistlethwait, said: "It's a great victory for Chris Minns and the Labor Members of this area. The Liberal government cut a lot of services [health, education, transport] and the people of NSW have spoken; they want Labor to return to restore those services."
Update: Labor's certainty of having secured the 47 votes to win a majority in their own right is less secure after the weekend but is likely to get the support of the crossbench in ensuring supply.