Asian artists Chris Yee and Joy Li are using art to help Asian Australians build a sense of identity and stronger ties with the wider Australian community.
Yee, a second-generation Australian born in Eastwood, said art was symbolic and able to bridge connections beyond language. "I tried to reinterpret this by bringing the two cultures together, to create art that make sense from the Asian and Australian perspectives," he said.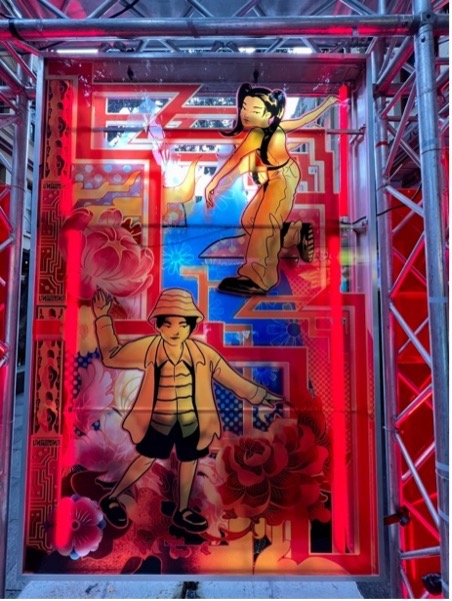 Yee meshed elements of classical China and the modern western world in his artwork. He said being born into an Asian family in Australia gave him direct experience of both cultures. "I'm in the middle, and through my lens I hope to bring these two different communities together."
He described his art as a form of storytelling through which he could share his experiences and his own multicultural identity, and said he hoped his art would help strengthen the identity of other Asian Australians and create a dialogue through which they could better  connect to their community.
His use of bright colours aim to convey a sense of joy to reflect the character of the Asian-Australian community and bring hope after two difficult years, when discrimination became more prevalent in the early Covid-19 days. But things were improving and the divide between communities was slowly narrowing. "People are becoming more connected to each other," Yee said.
Li, who came to Australia with her parents as a one-year-old, agreed that painting was a great vehicle to promote harmony between Chinese-Australians and Australians. Her artwork, Living as an Asian Girl, exposes the frustration she feels as an Asian woman living in Australia.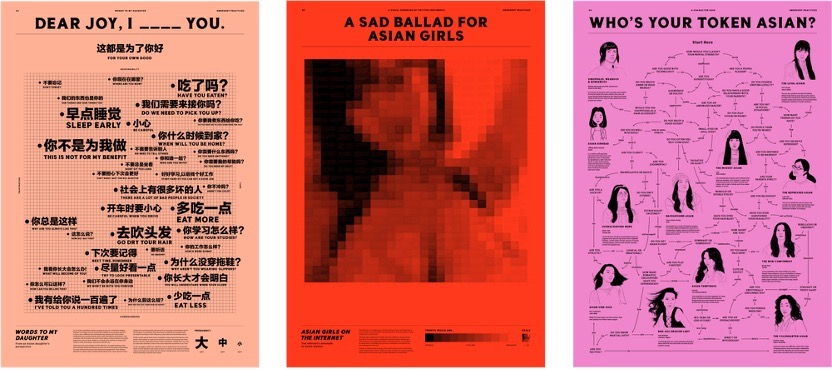 "Even though I have lived here since I was a child, my face is still Asian, and I often feel different to those around me. I even get offensive looks," Li said.
"Many people's understanding of Asians is still based on media descriptions. "I try to express and build new relationships through my art."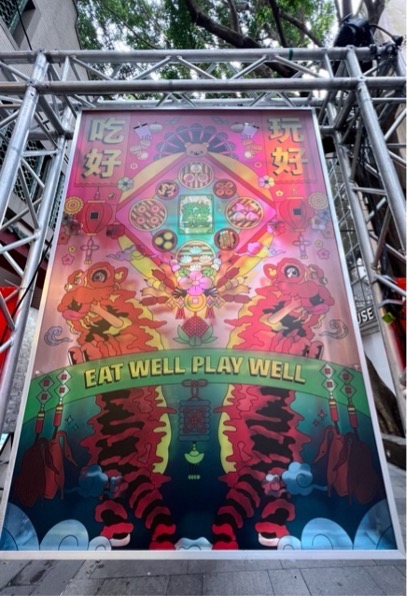 Xuan Liu, a Chinese student studying art curation, said Chinatown, which hosted the Neon Playground Festival where Li and Yee's art was on show, had a unique meaning to the Chinese people that promoted a sense of identity.
She said Chinatown reminded her of family trips to the temple fairs during the Chinese spring festival.
Ms Liu said the large number of non-Asians who visited the exhibition gave her hope that through art itn was possible to build a "silent connection".
"That's the power of art," she said.
Yee and Li's art was on show as part of Chinatown's Neon Playground street festival that ran from October 15 to November 20.