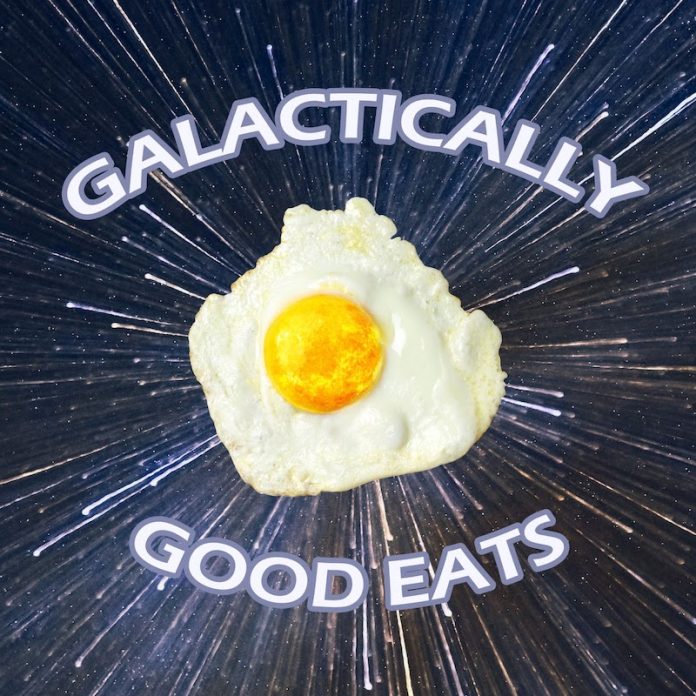 Join our steadfast restaurant reviewer, putting their mind and body at risk to bring you the best places to eat across the galaxy.
Galactically Good Eats is a fun mashup of space and food exploration, a happy blend of Kitty's two key interests. It is inspired by the likes of Doctor Who, Welcome to Night Vale, and Diners, Drive-Ins and Dives. As a playful sci-fi podcast, it aims to delight and entertain with the weird, whimsical, and absurd possibilities that both space and food can hold.
Galactically Good Eats is a student podcast written, voiced and edited by Kitty Chau, a second year MECO and Digital Cultures student at the University of Sydney. She enjoys all things fantastical and fictional and is keen on growing her skills in production for even better and more whimsical storytelling.