More luxury fashion brands are tapping into the cryptocurrency craze in what one Sydney fashion editor has described as a digital-led "revolution".
Legacy luxury fashion brands like Gucci, Dolce & Gabbana, Louis Vuitton and Prada have embraced Web 3.0, accepting digital currencies and launching NFT collections.
byfresh editor-in-chief Doris Mu said this was dramatically changing the way fashion houses connect with customers. She said NFT and digital fashion were having a big impact on the fashion industry.
"The emergence of virtual fashion and crypto coins is a product of the current climate," Ms Mu said. "In response to the current 'sustainable' and 'wear-and-earn' environment, it also meets the needs of young people."
Ms Mu said the connection between fashion and NFTs had created a new sense of community. "This group is stronger than the offline community," she said. "As these people are brought together by consumption and interest, this suggests that the fashion industry will spread NFT on a much larger scale in the future."
She cited as an example of this the fast fashion brand Zara's Lime Glam metacollection which was designed to be worn both in the real world and the virtual world. This meta-world is dominated by young people aged between 18 and 34 years.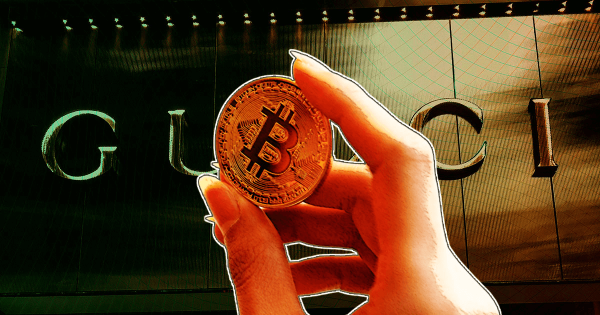 Leading digital currency marketplace, Paxful, found this age bracket represented 65 per cent of traders today. One of these is Sydney economics specialist, Hexi Yan, 19, who said this digital economy was now firmly in the financial mainstream. "Cryptocurrency and virtual currency are not controlled by a single entity like a central bank but by 'mining'," Mr Yan said.
The key crypto characteristics, he said, included that it was: trustless, transactions can be made anonymously with no need for a third party; immutable, it cannot be changed and; decentralised, there is no central authority.
The crypto market slumped in the first half of this year, with Bitcoin and ethereum down more than 50 per cent, but Mr Yan sad he was confident the market would rise again.
Just two of the big names making headlines for cryptocurrency trading include The Weeknd and Snoop Dog.
Canadian singer The Weeknd raised $2 million selling previously unreleased music as NFT tokens priced at $490,000, according to cryptobriefing.com.
American rapper Snoop Dogg, who became the first rappers to accept bitcoin towards a studio album in 2013, released a NFT collection called Journey of the Dogg which saw one token sell at auction for more than $100,000.
Snoop told CNBC the crypto winter had weeded out all the people who weren't supposed to be in this space. "Now it's going to bring on great business, and moving forward. when the market comes back, there will only be great things to pick and choose from," he said.