This project, Baby bird, began as a deep dive into taxidermy birds (cockatiels specifically) and into loss present in my own childhood. Having owned and lost a cockatiel when I was very young, viewing the dead birds, posed as if they were alive, was a jarring sight. I was thrust into memories of my first loss and innocent confusion at the time, inspiring my exploration of sadness in children through the morbidity of the taxidermy process.
In essence, taxidermy is deceptive; the animals appear to be living but are not so, rather reconstructed to give the illusion of life. I attempted to copy/reappropriate elements of this in my work, presenting a living/emotive half-bird-half-human character who is haunted by overarching themes of death. Death is not illustrated in an obvious manner; rather, it is foreshadowed through the illusion of life.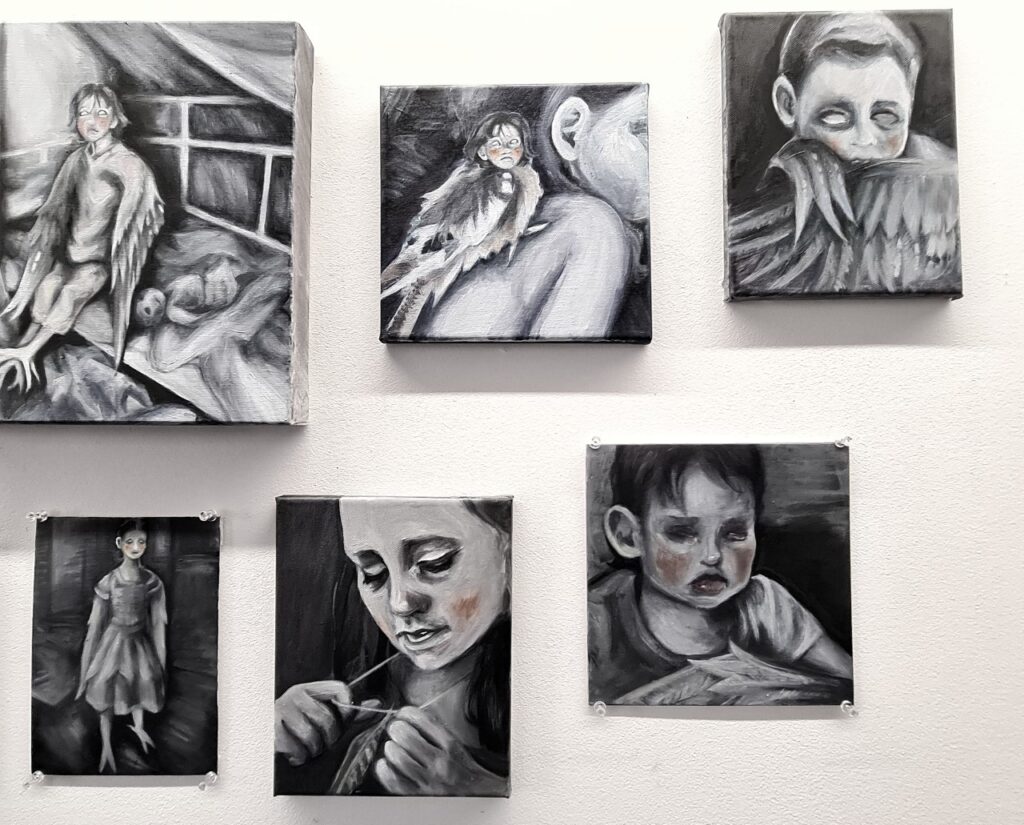 Associations of human-headed birds with death is known in mythological contexts. The harpy from Greek and Roman mythology, for example, are perceived as ghosts due to their repetitive presence as tomb figures. The white bird is commonly seen as a symbol of purity, therefore determining the dead white bird to signal the death of innocence making way for something new.
To see more of Maggie's work visit: https://linktr.ee/ghostvfyou