A new wave of youthful entertainers is breaking with the entertainment industry's traditional model of chasing dreams through live streaming.
The world's video streaming industry has exploded in recent years. A growing number of talented digital natives are starting to show their talents to viewers on live streaming platforms, gaining more opportunities and followers.
Jiajin Dai is part of that new wave of young people using live streaming to chase dreams of performing professionally.
"It's 8 pm and welcome to my live room to listen to my show," says Dai, a professional singer using the Ximalayan Platform to live stream his show. He is sitting in a small and shabby rental room in Beijing, interacting with fans of the live streaming by singing.
On the table is the simple equipment needed for the live broadcast: a computer, a sound card, and a microphone. Dai repeats the same work on the live streaming platform every night. For him, becoming a popular singing online streamer on social media platforms is a shortcut to his dream of becoming a professional singer.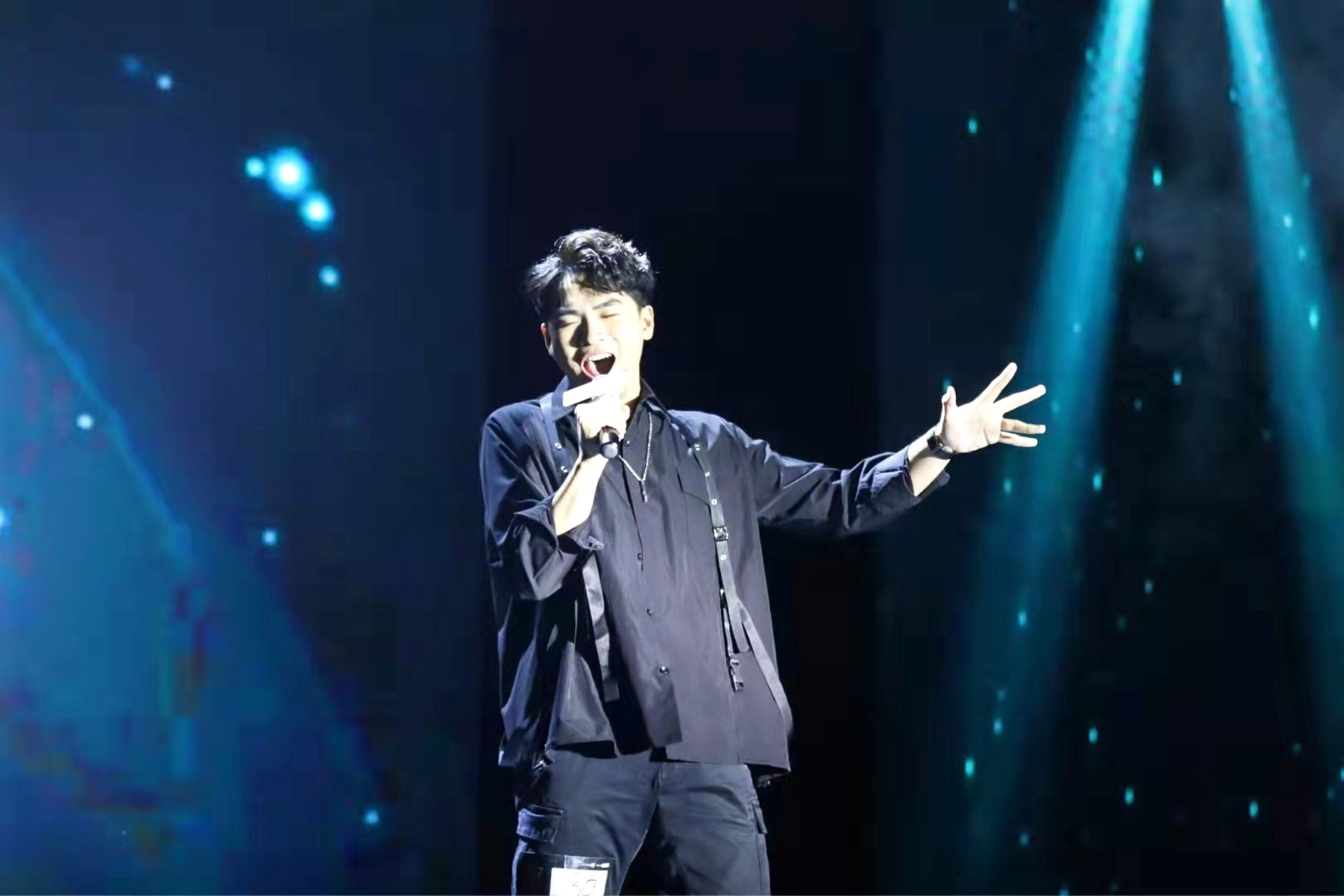 "I love singing, and I hope more people can hear me," Dai says, smiling.
His interest in singing began in senior high school when he competed with friends on the We Sing App, and stumbled upon his extraordinary talent for singing. His friends encouraged him to get into the public eye by singing on the live streaming platform.
"Since then, I've often asked professional vocal teachers to teach me to sing and when I was in college, I chose to study music and have a solid knowledge of music science," he says.
But making an income as an online streamer is very volatile because it relies entirely on followers' tips and gifts during live streaming. For many online streamers, the absence of fans in the live stream means no revenue.
"If I were willing to pay more to listen to my songs this month, I might be earning more than ten thousand yuan (about A$2194.28) this month, " he explains.
But if not enough fans tune in this month, his income may be only ¥2,000-¥4,000 (about A$447-A$894).
"At first, I was stressed out when I was live streaming because I did not have many fans, which kept me awake every night, " Dai says.
"But then I learned from some experienced predecessors on live streaming, constantly accumulating experience and adjusting my mindset. I insisted on singing and interacting with my followers during the live streaming, which gradually attracted more and more people to listen."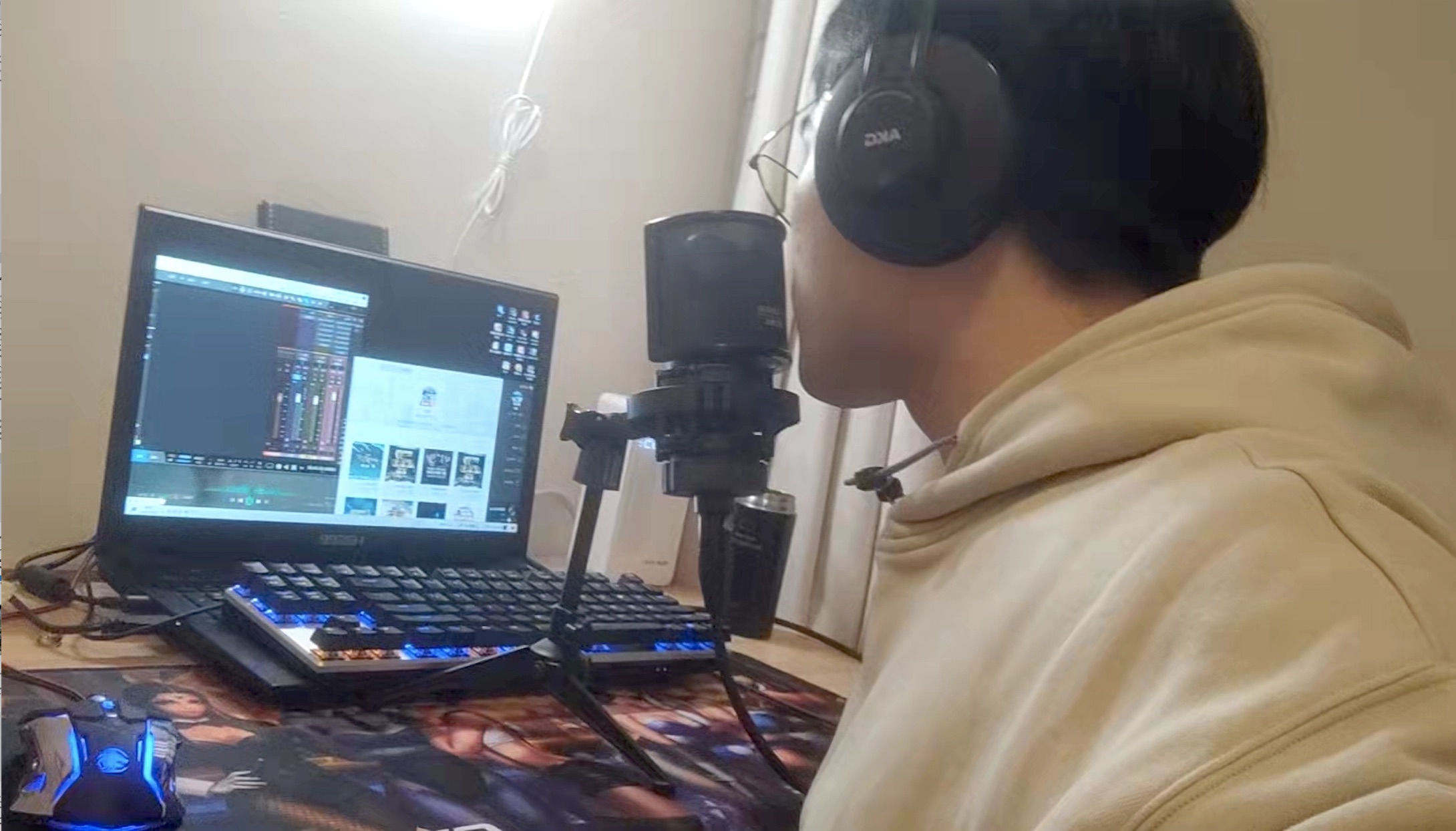 Dai has gone from nothing to 60,000 fans on the platform, and there are regular fans who come to hear him sing live every day.
At the same time, being an online live streamer has made a big difference to Dai's life and character. He has found that since he began live streaming, he has been taking the initiative to communicate with people.
"I used to be an introverted person," he says. "It's a subtle change in my character. I became more cheerful, outgoing, and met a lot of like-minded friends during the live streaming. "
Since he began live streaming in 2018, Dai has participated in many large national singing competitions. He finished third in the auditions in China's Good Voices Shanxi province in 2020. He then represented Shanxi Province in the national competition, but failed to win.
"I have gained more followers' attention and love during live streaming by taking part in singing competitions," he says. "I hope that in the future I can get more opportunities to showcase my talents through the popularity I have built up during the live streaming. I already have my own original songs, and I am going to release these songs next year, hoping to make them heard by more people."
Kunkun Jia, also an online streamer, is a college student at the Beijing Conservatory of Music. Jia has been learning to play the bamboo flute since she was eight years old. Now, her daily exercises include fingering proficiency and flexibility, more than 30 minutes of long-tone exercises, and tongue skills exercises.
"I'm at university during the day and I'm playing the bamboo flute on the live-streaming platform at night to show my talents to my followers," she says.
At present, the live streaming industry is very competitive, with the number of online streamers on the increase. Many streamers give up on the industry because of their difficulty attracting fans.
"I have tried performing on different platforms, but I have found that professional live streaming teams can produce quality content that attract more followers' attention and appreciation," Jia says. "And people like us live streaming on our own can hardly maintain high-quality live content for long periods of time."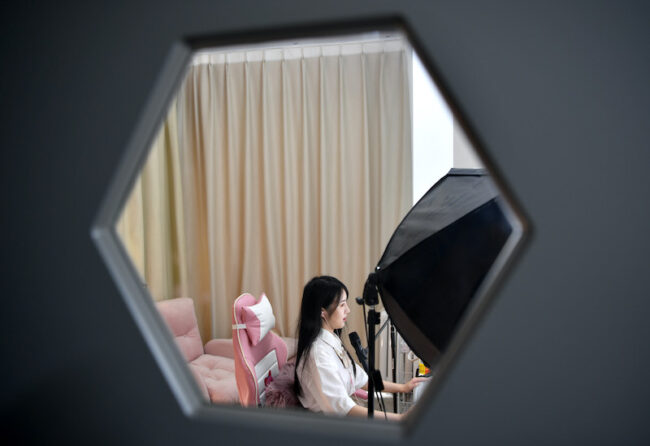 She adds that the live streaming industry is diverse and there is a wide income gap between different online streamers: It is hard for many to succeed if they pursue their dreams only through live streaming.
Jia plans to go to study after graduation to become a music teacher instead of continuing in the live streaming industry. "Live streaming can be a side business for me, but not a major way to make a living."
Lei Feng, an online streamer manager for the live streaming platform, says it can recommend more hosts to the platform's home page so more viewers can see them and attract attention.
"But I am very sorry many online streamers are in a worse position because their live content is not innovative," he says. "It is hard to gain more fans and opportunities. That is why online streamers need to join professional teams."
He adds that the rise of live e-commerce has robbed most entertainment users of their attention and user duration. Many live content forms of a single online streamer development space have been seriously affected.
"We still need to encourage innovation, diversity, and a consistent live streaming of high-quality content," he says. "At the same time, we need to give online streamers a better platform to present themselves and make the live streaming industry more sustainable."