The Inner West Council announced its new Live Music Grants program last month, in a bid to boost the Inner West's live music scene and strengthen its reputation as Sydney's leading creative and cultural hub.
The program, which ended on May 26, aims to increase the number of live music performances throughout local venues and offer professional development opportunities to musicians.
One-off grants of up to $5000 for musicians and up to $20,000 for venues were made available, with funding to go towards specific projects.
In line with its bid to put the Inner West on the map as Sydney's live music haven, the program specified all applicants "should aim to provide community benefits to the residents of the Inner West Council area".
The Inner West Council's social and cultural planning manager, Simon Watts, said one of the program's key objectives is to "protect and grow" the "precious ecosystem" of the Inner West's night-time economy.
The program comes as the City of Sydney last week pledged more than $200,000 towards ten local businesses and music venues to boost the city's night-time activities. Grants of up to $30,000 each will benefit some venues across the Inner West, including Newtown's Tokyo Sing Song and Erskineville's MoshPit bar.
It also comes as NSW Premier Gladys Berejiklian announced a review of Sydney's controversial lock out laws on May 29, laws that have reportedly had knock-on effects in nearby inner west suburbs.
Though foot-traffic and night-time activity has increased in areas outside the lockout zone, rates of assault have also risen by 17 per cent since the laws' introduction in 2014.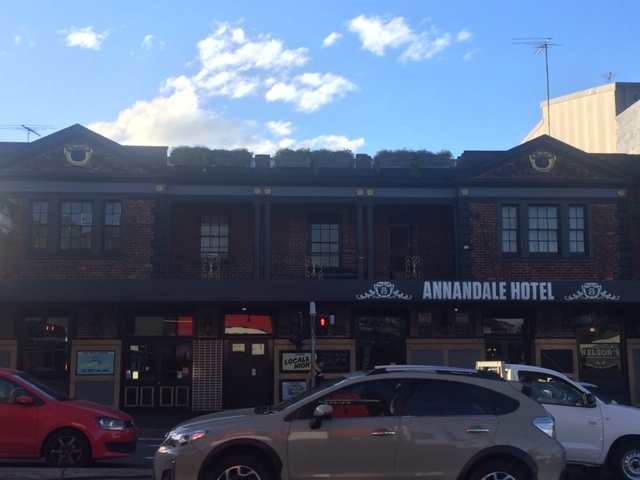 Mr Watts said while the Inner West had not been so affected by venue closures like those in Sydney's CBD and Kings Cross, live music was "still under significant threats" from increased gentrification and a downturn in the night-time economy of the area.
Joshua Stevens, general manager at Newtown's Marlborough Hotel, has seen changes to the pub's live music scene as a result of the laws.
"The knock-on effect has been positive as far as trade, but a mixed effect as far as live music," he said. "We have always had a live music offering and were relatively busy. People genuinely came to the venue for gigs and to support the artists.
"Now, we get some people who are there for the gigs, and the rest is just traffic from people who come to the area and end up at the Marly."
Mr Stevens also found that noise was a "big" challenge when it came to holding gigs at the Marlborough. He said the council should support venues when it came to noise disputes and provide "more opportunities for funding that venues can spend on improving their facilities and equipment".
According to the Live Music Grants program guidelines, support for "capital works associated with noise attenuation" is offered as part of its Venue Capacity Building Grants.
On the issue of noise, Mr Watts echoed similar concerns.
"People complain about the noise – nothing stops residents from complaining about noise," he said, also noting "significant issues from licensing police" reported by venues in the Inner West.
For Brendan Dennis, a manager at The Annandale Hotel, funding and infrastructure were the biggest challenges to a thriving live music scene.
"We're lucky we have really decent infrastructure here, but it could always be better," he said. "That's a big thing, having good infrastructure and good acoustics in the room – especially in a bar like this where we don't have a band room, we don't ticket."
In an already-struggling industry, logistical and operative hurdles like these make it harder for pubs and bars throughout the Inner West to build communities around live music.
"I want to try to start getting a bit of a community around the live music here, which is a challenge," said Mr Dennis. "It's hard to get the punters in."
Likewise, for the Marlborough, a live music offering is a valuable key objective.
"With the challenges venues face across Sydney around noise and facilities, it's important that people's friends and families get out and see their mates play," Mr Stevens said.
While the council's most recent program also championed local community involvement, grants for live venues were mainly aimed at not-for-profit organisations. If an establishment is commercial or for-profit, it would have to prove its project sufficiently benefited the community to receive a grant.
Mr Watts acknowledged the community service pubs and bars could provide, confirming there were a number of applications from venues that don't already offer live music but would be a "valuable addition to [the] local community".
With a response of 36 applications overall, it's clear the council's Live Music Grants program comes at a crucial time for Sydney's music industry.
Approved projects are set to be delivered between July 1, 2019 and June 30, 2020.