Sydney is home to the largest Mardi Gras parade of the southern hemisphere, and the queer community naturally migrates toward Sydney, a place where living a discrimination-free life is most likely. And yet, a subset of this community, the trans and gender diverse community, is in crisis.
A trans or gender diverse person is 11 times more likely to attempt suicide than the general population of Australia according to a document published by the National LGBTI Health Alliance. They are also more likely to abuse drugs, have mental health issues and experience violence in their families or elsewhere. The trans and gender diverse community is among the most vulnerable.
Eloise Brook, a trans activist and lecturer at the University of Sydney, sees the reasons for this in a toxic environment in a society that does not accept trans persons' identities as valid. She also said she thinks politicians fear backlash if they show acceptance to trans and gender diverse persons because the public is still very uncomfortable around the issue.
"The alternative is a lot of dead kids," she said, pointing out that in the long run the cost on the medical system will be high.
Still, marriage equality has paved the way for the trans community: now is the time for them to make their voices heard, and their stories told. Only if people understand that trans and gender diverse people are just people who live their lives, have families and need love − like everyone else − will things get better for the trans community, Brook says. To her, marriage equality was a big success due to very similar reasons – and the larger queer community knows that trans rights are the next big thing.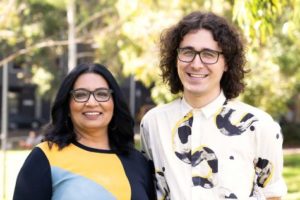 A politician not scared of backlash, and aware of this, is Matthew Thompson the Greens candidate for Sydney. This comes as no surprise: he is gay and sees himself as a queer activist and a politician. To him "education is key" and "Safe Schools is a big part of that". He says the program was unfairly demonised and really did a lot for acceptance and understanding which is "really not a radical concept".
It is also something that can be done on a federal level while many other issues of the trans and gender diverse, as well as of the queer community, are state policies: for example, the lock-out laws that affect Oxford Street; access to birth certificates; and the ability to change gender on them without having to have gender reassignment surgery.
As Thompson points out, nightlife has historically always been a space where the LGBTIQ community meets. Federal politicians can't influence these policies but Thompson sees their role in putting pressure on state governments and demonstrating leadership on national issues.
And while not every trans and gender diverse person wants and needs gender reassignment surgery, it can help alleviate the pains they face – but only if you have the funds to do so. Thompson and Brook agree that it should be covered by Medicare.
For the gay and lesbian community, things are looking up. Marriage equality was achieved. Brent Mackie, Associate Director of Policy, Strategy and Research at the AIDS Council of New South Wales (ACON)which facilitates health services for the LGBTI community, saysthey are certainly getting a lot of traction about issues and consideration. He hopes for policies that guarantee that sexuality and gender are recorded in every federal data collection. Data on LGBTIQ people is scarce but would help make better arguments. There is especially little on gay women because they are not a risk group for HIV. That is why ACON has to gather their own data with the Sydney Women and Sexual Health Survey (SWASH), a biennial study of lesbian, bisexual and queer women. This survey is community funded.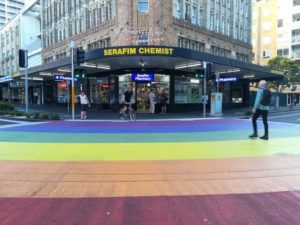 He would also like to see more funding for services in general and in particular a return of funding for aboriginal HIV services as those have been dispersed elsewhere, leaving a subset of people in a community with already negative health outcomes even more vulnerable.
Overall he is content: "We are quite engaged with our political leaders and they are engaged with us."
But Thompson disagrees. "The Liberal party are not good on queer issues," he says. "They are a party that has long peddled homophobia and transphobia."
The Greens candidate doesn't want to give them credit for marriage equality and says the plebiscite – essentially the public deciding if queer persons have a right to exist – was a horrible experience and left scars that show up in the mental health outcomes of the queer community.
Thompson was surprised when confronted with the lack of data on LGBTIQ persons − but said it made sense to him. He was concerned about privacy in data collection and raised the issue of self-censoring: if an individual does not feel safe in their sexual or gender identity, why would they tick the corresponding boxes in a census questionnaire?
In the end, it all boils down to acceptance and having the hard conversations. Thompson said it's the Greens role this coming election to force the major parties to speak about the things they don't want to speak about – including queer issues.
People need to see that the queer people they are afraid of are their children, their cousins, their friends or co-workers, says Brook, the trans activist, and that excluding them is not an option: "And that is how we win."