Scientists working at the University of Sydney's Nano Institute have successfully grown miniature human lungs. The complex lab-made models, known as organoids, react to stimulus such as medications, and may eventually replace animals in biomedical research.
Senior author of the study Professor Wojciech Chrzanowski has long been an advocate for ending animal research. In 2022, Chrzanowski presented to a NSW Government inquiry and argued for the establishment of a national centre for alternatives to animals.
Chrzanowski said the team's process involved taking lung cells from patients, including live epithelial cells and fibroblasts, and building both healthy and unhealthy lung models in order to study chronic obstructive pulmonary disease (COPD). As the process uses a patient's own cells, the models could also be used to see how an individual lungs react to certain pollutants and therapies.
Chrzanowski said a major advantage of studies with organoids are their reproducibility, reliability and cost effectiveness.
"Nine in ten new drugs pass in tests using animals, but then fail in clinical trials," he said.
"The alternatives to animals accelerate research."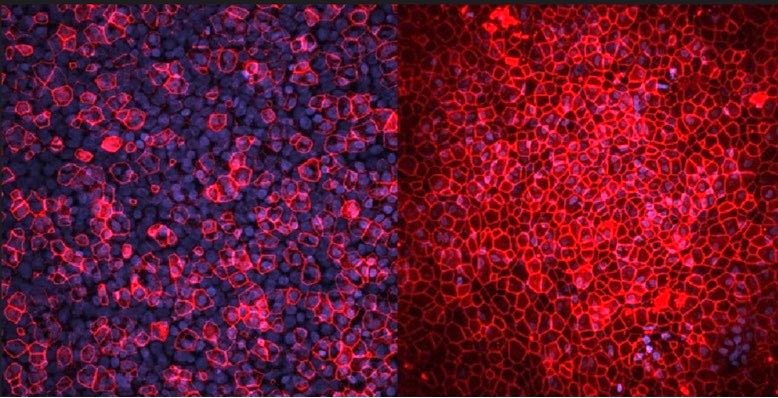 While the Nano Institute team has created the most dynamic and complex lung models to date, organoids themselves are not new. Professor Chrzanowski said AstraZeneca and the US Food and Drug Administration are currently using similar models.
"Every company is investing in the development of alternatives to animals," he said.
In May, Swiss pharmaceutical company Roche launched a new Institute of Human Biology and announced it would be employing 250 scientists and bioengineers (professionals that focus on solutions to improve patient care) to work with 3D living replicas of human tissues and organs.
At the time, Roche's head of Pharma Research and Early Development, Dr Hans Clevers, said "human model systems such as organoids are the future of our industry".