The Australian Diamonds Netball team are a force to be reckoned with in the international arena. The national team have recently won gold at the Birmingham 2022 Commonwealth Games and are in good form to face their top competitors from across the globe at the Netball World Cup in Cape Town, South Africa, in July this year. Behind the big competitions lies an international Netball community of over 20 million people from more than 110 countries. So why is it that netball is yet to reach the Olympic Games?
Ever since the International Olympic Committee (IOC) recognised Netball as an official sport in 1995, Netball officials around the world have been tirelessly campaigning for the sport's inclusion at the Olympics. When it was announced that Brisbane, Australia would be holding the 138th Olympic Games in 2032, these hopes began to look even more promising. In August 2021, the international governing body World Netball declared its intention to work with Netball Australia to make a compelling case for Netball's inclusion at Brisbane. However, this lobbying involves some obstacles when contending that Netball meets the IOC's sport inclusion criteria.
The Olympic Criteria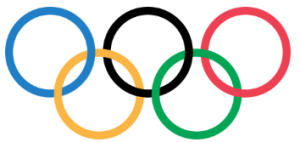 For Netball to be included at the Olympics, the International Netball Federation, World Netball, need to convince the IOC that the sport meets certain criteria. Amongst a number of specific rules, the largest issues preventing netball's inclusion are:
Global reach
Gender equality
Media and public interest
Can World Netball overcome these administrative challenges in time for the 2032 Brisbane Olympics? To assess Netball's viability, let's start with a large-scale evaluation of its presence around the globe.
Global Reach
Netball is the most popular team sport for over 1.2 million Australians. With such incredible exposure and support in Australia, it's hard to imagine the reasons why Netball cannot be propelled to Olympic success. Let's evaluate what participation in Netball looks like around the world.
One of the largest obstacles Netball faces is adhering to the Olympic criteria of significant global reach. The world map above highlights countries that are full or associate members of World Netball, countries that play netball and non-members. In total, 110 countries play netball, representing 53.40% of the 206 IOC National Olympic Committees (NOCs).
Looking more closely at the data per continent, it's seen that Europe plays the least amount of netball, with only 30.77% of European nations playing the sport. Netball is most popular in the Americas and Oceania, where 70.73% and 66.67% of nations play Netball respectively.
Another key standout of the data is that whilst large sporting nations such as the United States, United Kingdom, France, India and Australia are all full members, two of the most dominant Olympic countries, Russia and China, are not included. This suggests that for Netball to make a convincing case to earn a spot at the 2032 Brisbane Olympics it will need to appeal to these nations whilst increasing participation throughout Europe.
It would be hugely beneficial for netball to be played at the Olympics as the global platform will help raise the profile of the sport. For example, netball participation rose in Scotland by 53% after the Glasgow Commonwealth Games in 2014. Another country demonstrating inspiring developments and growth in Netball is Tonga.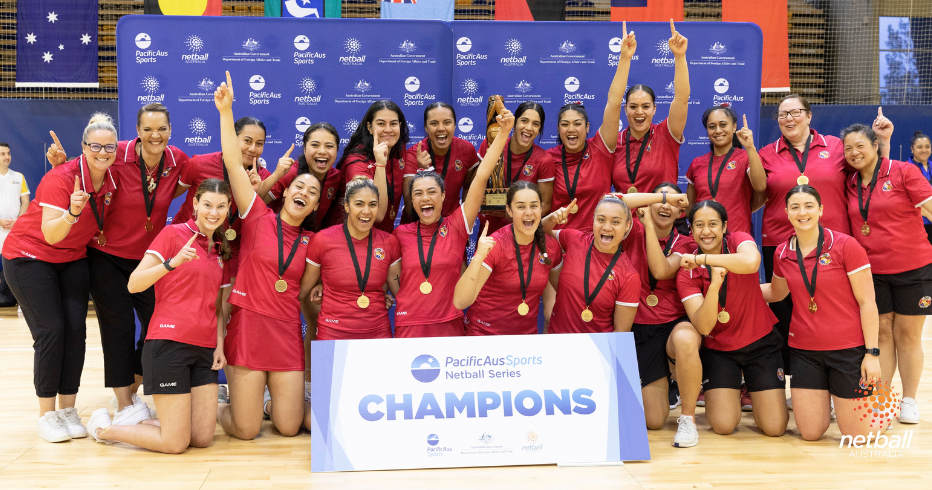 Clare Iongi was part of the victorious Tonga Tala who won the Oceania Netball World Cup Qualifiers, earning their spot in this year's World Cup at Cape Town, South Africa. One of her proudest moments of the tournament was making history as "this is the first year that Tonga were able to make the World Cup!"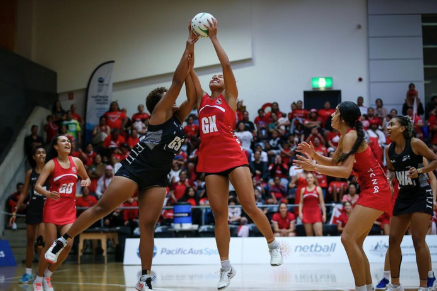 After a year battling volcanic eruption, tsunami, and COVID-19, this success brought much hope and joy for Tongans. "When we were able to go back last year in December, we had this whole week of celebrations … seeing the love and support we were getting from the people of Tonga was just so special for us."
Clare explains that there are limited Netball pathways in Tonga, and that "it's hard financially because we are a small country … so there's a massive difference compared to Australia."
However, one way that Australia is helping smaller nations is by supporting Suncorp Super Netball players to travel to the Pacific Islands and grow the sport there.
"There are a few more steps to go in this direction, but there are good starting points".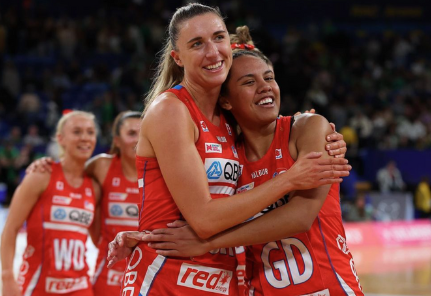 Programs like these can help Netball make a convincing bid for Olympic inclusion. Clare believes there is great potential for Netball, but developing a male counterpart to the sport in more places around the world will be the biggest challenge moving forward. Nonetheless, Clare emphasises that "if we can get skateboarding as an Olympic sport, I'm pretty sure netball can get there as well."
So, how does Netball's participation and popularity stand against other new Olympic sports like Skateboarding? Since Skateboarding was first introduced in the 2020 Tokyo Olympics, let's compare Australian participation in Netball to Skateboarding.
Netball vs Skateboarding
The above line chart reveals a relatively consistent and steady participation trend in women's netball, reaching 552,916 adult female players in 2022. Whilst this is more than 6x the average participation in men's netball, the males demonstrate a positive increasing trend, with participation soaring by 56.70% from 67,941 men in 2016 to 106,463 in 2022.
When comparing the data for Netball with Skate, it's clear that Skateboarding has achieved a greater gender balance over the years. Notably, following the announcement that Skateboarding will be at the Olympics in 2020, participation from both genders significantly increased by an average 92.19%. But what's more impressive is the +161.74% rise in women's participation during these three years, as they were initially the non-dominant gender. This suggests that if Netball was to be included in the Olympics, the non-dominant gender of males could exceptionally increase.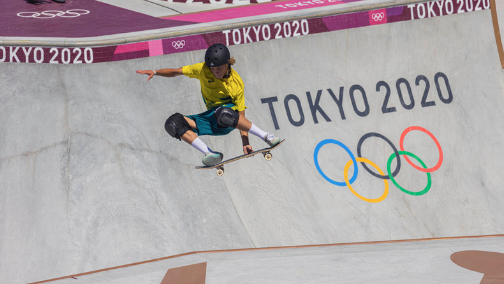 Whilst over 3.1% of the Australian adult (15+) population play Netball compared to Skateboarding's 1.1%, Skateboarding's overall appeal is anchored in its intrigue and excitement.
The participation of each gender in Netball and Skateboarding can also be visualised individually by sport:
These stacked column charts reveal that Skateboarding is trending towards a greater balance of participation per gender with an overall split of 55.6% male and 44.4% female. In contrast, only 16.1% of netball players are male, with the remaining 83.9% female. Thus, it's clear that Netball must boost its ratio of male participation to prove a convincing claim for the IOC.
Men's Netball NSW have been instrumental in providing pathways for male netballers from grassroots to high-performance levels. The introduction of male divisions at the Netball NSW State Titles, coupled with the upcoming M League this September, are both integral examples of Netball's open-mindedness and flexibility. These youth programs play essential roles in bridging the gap to the highest level of competition, the annual Australian Men's and Mixed Netball Championships (AMMNA) which precedes selection to the Australian Men's team who have recently made international history by playing against the New Zealand and England male teams.
As a representative of Men's Netball NSW in the Open A team at the recent AMMNA in Perth 2023, athlete Jack Thomas agrees that there is real hope for the future of Men's netball. Despite the disruption caused by COVID-19 in the middle of Jack's 7-year playing journey, he claims that the Men's level "has risen once again and has hit some new heights."
Specifically, Jack recalls watching a Suncorp Super Netball game in Queensland and seeing "two junior boys teams of 11 and 12 year-olds play a halftime Net Set Go type of game."
"… that was pretty cool. I've never seen anything like that happen in New South Wales, so that'd be the next step."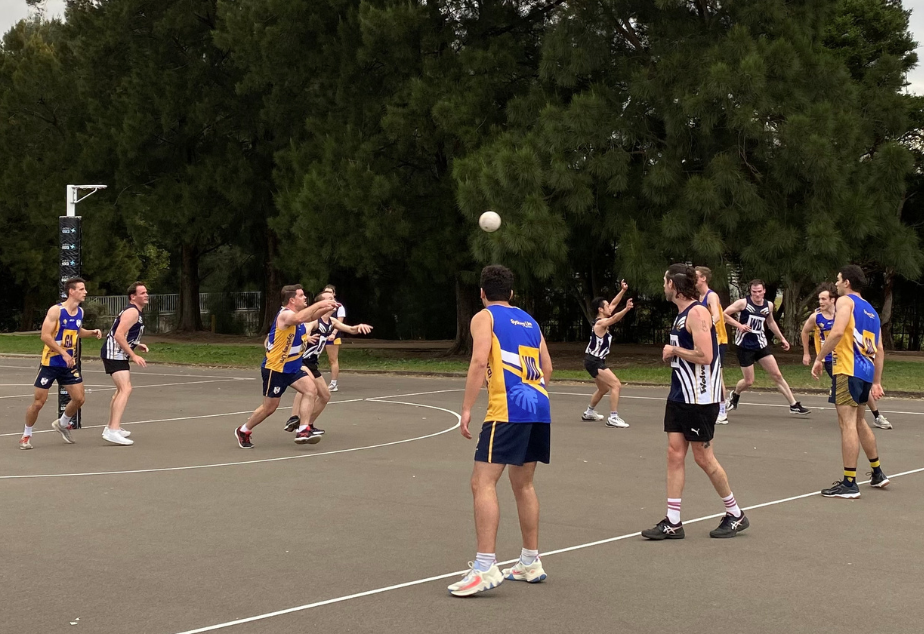 Jack also plays at a club level with Sydney University Netball Club at Inner West Netball Association. He is really excited to continue seeing the profile of Men's Netball flourish and "get more boys in the program and just keep it growing toward the future."
"Nothing gives me more pride than being able to go out in that court with some of my best mates who are learning the game… and then some of my mates who are going to be straight up superstars."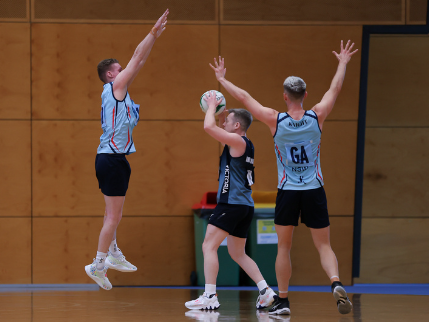 On the topic of the Olympics, Jack believes that the IOC are definitely considering Netball for Brisbane 2032, but emphasises that "It's about what type of Netball product that is."
For example, Jack explains how the up and coming product of Fast5 Netball could be on the Olympic cards. Fast5 involves only five players per team, with three-point super shots from anywhere in the goal third adding tremendous interest and intensity to the game, compared to pure seven-aside netball.
Jack compares Fast5 to other mainstream sports such as Rugby where at the Olympics, "you don't have the pure rugby fifteens; you have the rugby sevens." Similarly, the energetic and fast-paced format of Fast5 requires top-tier skills and aerobic capacity that make it exciting to watch.
Clare Iongi has also noticed the accelerating pace of Netball. "The ability to get the ball down the court really quick has changed heaps since I started playing", which further adds to the sport's engagement factor.
Jack translates these elements of Fast5 to the unique skills of skateboarding which gather large online audiences but notes that "being able to find a way to sell [Fast5] to a market that probably hasn't seen it before is going to be the hardest switch."
Therefore, a final factor to consider in the pursuit to include Netball at the Olympics is the amount of funding and interest needed to propel it to this next stage.
Prospects of Success
Like many sports and projects, success ultimately comes down to a cost-benefit analysis. The IOC pay close attention to financial interests when selecting new sports such as Skateboarding, with particular favour towards sports that are popular, youthful, and capable of increasing viewership.
This graph details the overall surplus or deficit of international governing bodies World Netball and World Skate over the last seven years. Netball experienced their largest surpluses during the Netball World Cup years of 2015 and 2019, with income primarily contributed by profit share and broadcast rights.
Similarly, preparations for the Tokyo Olympics significantly increased World Skate's surplus in 2020, with income emerging from qualifying events, organisational fees and biddings. However, 2021 saw the negative impacts of a non-spectator Olympic Games, resulting in substantial expenditure and thus a deficit of -$2,014,582 million AUD in 2021.
Despite World Skate's losses, Skateboarding has earnt a permanent spot at the Olympics as viewers became engaged with the athletes' daring skill and culture of camaraderie and support for one another. This raises the importance of spectators in the success of sports and their Olympic inclusion.
For example, Netball Australia has also been facing extensive losses of $7.2 million over the past two years. Not only has the pandemic played a considerable role in this deficit, but there also lies the underlying issue that female sport does not attract the same value in sponsorship deals that their counterpart male sports do. So overall, what can World Netball do to support their bid for inclusion at the 2032 Brisbane Olympic Games?
The Next Steps
For Clare, her Netball teammates are her second family, "we get behind each other and it's a really inclusive community." To help more nations reach their Netball potential and succeed in the sport's lobbying for Brisbane 2032, World Netball will need to be creative and clear about Netball's added value to the Games.
As Jack Thomas wraps up, "In Netball there's a skillset out there for everyone. Everyone can get involved." With a fantastic reputation among millions of people from over 100 countries around the world, Netball definitely has the capacity to meet the Olympic criteria. Add this to the possibility of an energetic Fast5 format as well as the steady increase in Men's participation and Netball has high chances of proving that it can leap through the rings of inclusion and provide spectators with fresh excitement and athleticism at the Brisbane Olympic arena in nine years' time.