Sydneysiders save the date for the 11th anniversary of the two-day Pyrmont Food and Wine Festival at Pirrama Park.
On May 6-7, from 11am-5pm, visitors can eat their way through fresh oysters, cheesy scallops, and homemade salamis, or sip a glass of wine from a regional NSW winery.
The Food and Wine Festival is part of the month-long event program of the Pyrmont Festival running from May 1 to 31, 2023.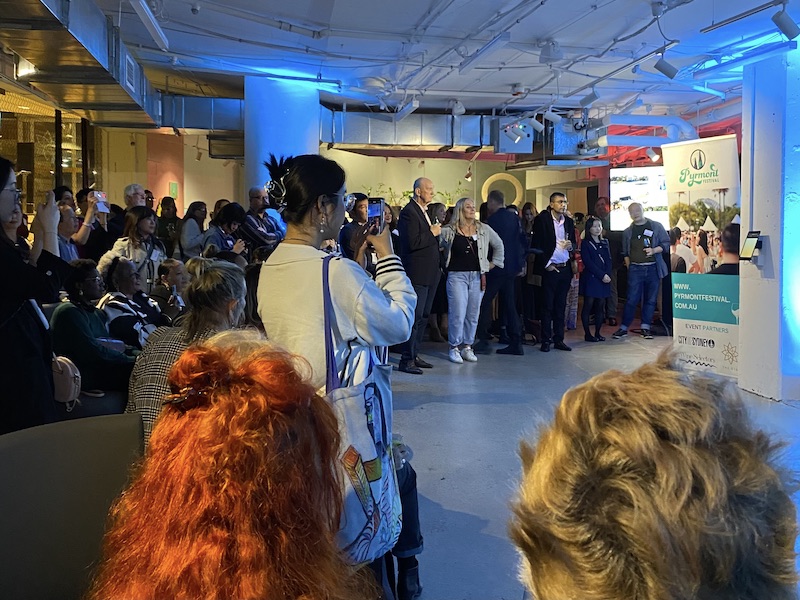 "Pyrmont Festival is quite a special event," said Alex Gibbs, the Festival Director and President of the Pyrmont Ultimo Chamber of Commerce (PUCC).
"It's a community-led event, focusing on welcoming businesses from the community and from the country to Pyrmont," he said. "It's this combination of involvement of communities that makes it a special event."
The free-entry event, a celebration of NSW food, wine, craft beer and small-batch distilling culture, takes pride in its "relaxed" and "welcoming" atmosphere.
Against the backdrop of the Sydney Harbour Bridge, the "family and first date friendly" festival features 15 wineries from regional NSW, three Sydney breweries, one distillery, and a variety of Sydney-based food trucks and restaurants.
The festival director said the festival has been working with Closed Loop, a sustainability focused business, to implement environmentally conscious waste management strategies.
"All bottles are recycled, the wine glasses are reusable, and all packaging is sustainable," he said.
While local food and drink take centre stage, Gibbs said supporting the local artist community is also an important aim of the festival.
"We are featuring a full live music entertainment program of local artists," he said. "What we look for is a diverse range of musicians to be part of our entertainment program.
"We look for young, up-and-coming musicians because we think it's important to support those people at that stage of their career, but also more experienced musicians because they add a different dynamic to the overall festival."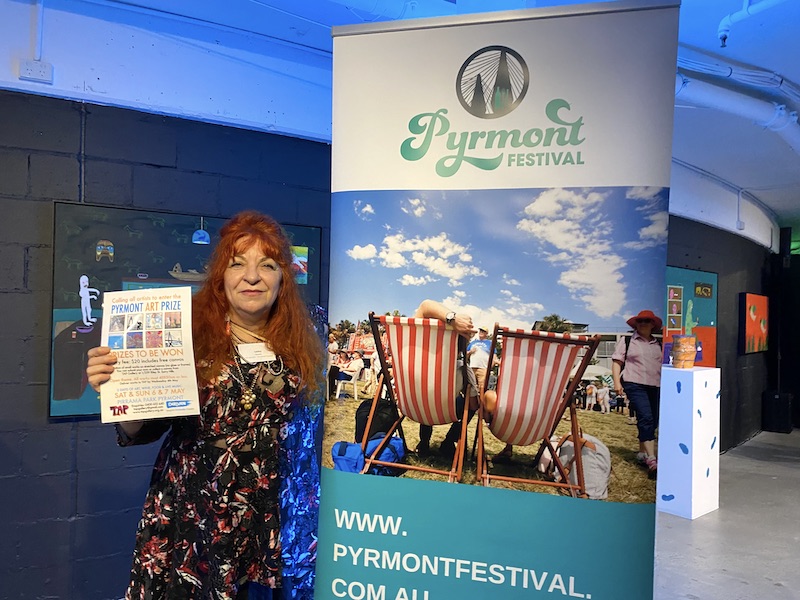 Artist, founder and self-proclaimed "anti-curator" of Tap Gallery, Lesley Dimmick, has been part of the festival long before it became the Pyrmont Festival.
"I claim that we started the festival," she said. "A very long time ago, at Union Square, with my friend Lawrence [Gibbons] who runs the City Hub.
"At that time it was just art and music, the council was renovating Pyrmont Point Park and the old Water Police station and turned it into a beautiful park. They suggested we move down there and so it [the festival] grew into a food and wine festival, but we originally started much smaller and with much more art."
As "the pioneer of the art side of the festival" the nonprofit gallery has been running the competition for the Pyrmont Art Prize, open for any artist to enter who pays the $20 entry fee in exchange for a free canvas. Artists can submit their work until May 4.
All submissions will be displayed at the festival in Pirrama Park, where festival goers are invited to inspect the artwork and vote on their favourite artist.
"That's the whole idea of Tap, to take art to the street, to let people walk through and vote for their favourite work so they are participants," said Dimmick.
"Everybody is confused about what art is these days. It's about what you like yourself; I think that's the only way you can go about it.
"It can be a little bit of a shallow thing, the art world, and it's to do with the dealer galleries. The ones that are in it for the money, so I don't play that game. I'm not a dealer, I'm an artist, I'm just here to help artists."
As part of the festival's program, Dimmick offers two-hour painting classes to anyone inclined, or disinclined, to tap into their creative streak.
"There is no right or wrong," the gallery manager said. "I don't want to hear anything about self-doubt or negativity. I just want to encourage people to do their best and feel what they see. I just say, bring out your Picasso. Picasso said 'art is feeling with your eyes', so just feel with your eyes and do your thing."