International students are finding life in Sydney difficult – when they finally enter Australia, they struggle finding a place to live
When I arrived at the apartment building, there was a line of people extending from the elevator to the automated doors, blocking them from closing. The queue was so long I thought I may have joined the line for McDonald's next door. I checked the address in my appointment list, and it was correct. Standing in the queue, uneasily, I began to calculate my chances of "beating" all these people competing to rent the apartment. "Hmm.. that's like.. zero," I told myself.
To be honest, I would not want to rent to me – an international student just arrived in Sydney, with a brand new Australian bank account and no local rental history. Why wouldn't I rent to a local working professional with a good rental history and regular payslips? These thoughts kept me busy as I progressed in the queue for the elevator but to my dismay, the more than 50 people in the line were not the entire crowd here to inspect this room; there were more people upstairs.
"It's okay," the voice in the head reassured me. "This is only the first one today. Even if you don't get this one, the other three might be promising." Yes, I had four inspections that day as I really wanted to get settled before semester started in just two weeks on February 21.
For weeks, I had been waking up and falling asleep to scrolling real estate websites in the hope of catching fresh room listings, and contacting the agent or landlord in time to inspect the room. This habit was the result of too many "sorry, it's already leased" responses. But I was not the most diligent prospective renter. Wayne Tan, my soon-to-be flatmate, told me he usually got up at 6 am to look at new listings. "No wonder so many rooms were gone when I saw them!" I exclaimed.
But I was no slacker either. Long ago I lost track of how many rooms I had viewed. I became so familiar with the area that I already knew the apartment building layout when I saw the address.
My sense of urgency was palpable. After the Australian border finally opened to international students and skilled workers on December 15, 2021, the Morrison government announced incentives to encourage the return of international students, including extended working hours and visa rebates. Furthermore, a substantial number of Chinese students, who make up the majority of international students in Australia, were planning to fly in after the Chinese New Year, on February 1 this year. So, I knew there would be an increasing number of would-be tenants making the market even more competitive.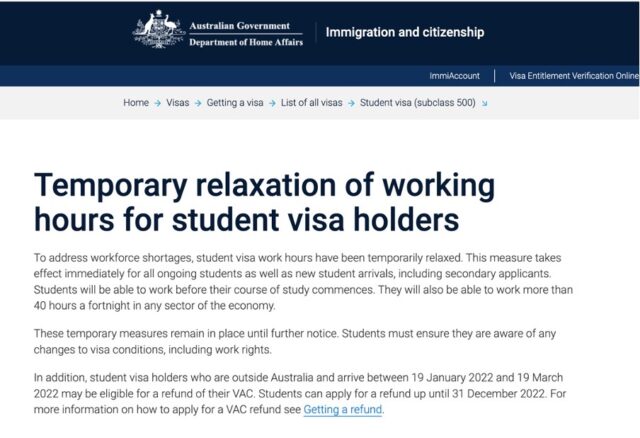 Zoey Xu, a Chinese student at the University of Sydney, secured an apartment before the Chinese New Year, and before she even arrived in Sydney. "We noticed the price was getting higher and higher, so we needed to find an apartment as soon as possible," she said. Xu hired someone to inspect the apartment for her, which has become a profitable new business. Unlike me, she only inspected two rooms before settling on her new home. "The room is fine, although an air conditioner would have been nice," she said.
Coincidentally, that is the reason I gave up on the apartment I had just lined up to view – no AC. I proceeded to the second room of the day and ran into the same people evidently viewing both apartments. Knowing my chances of competing with all these people were slim, I hurriedly glanced at the second apartment and left for my third appointment.
Xu was right about the prices. During my house-hunting journey, I saw rental costs were significantly higher in February than in late December last year, prompting me to increase my budget by $50 per week to have a realistic chance of finding what I needed.
Eddy Zhang, a property manager at MGM Martin, verified my concern. "Rental prices jumped dramatically from mid-to-late January, almost returning to the pre-COVID levels," he said. "Prices did not immediately rise after the border reopened; it took some time for the market to react."
After escaping the long queues at the first two rooms, I was relieved to find no-one else at my third inspection, just me and the main tenant. I found this on flatmate.com, instead of property websites. That room had everything I wanted: an ensuite, air conditioning, city views from the eighth floor, access to the building's gym, a friendly flatmate… but a construction site was directly beneath the bedroom, which ruined everything.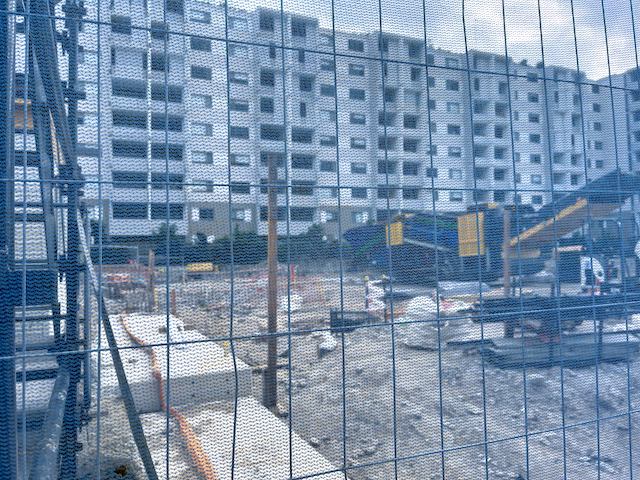 As for the fourth room I viewed, I was informed it was no longer available half an hour after I inspected it, before I had a chance to consider its advantages and disadvantages.
Numerous days of my house-hunting ended this way; there was always something small that lessened the attraction of the apartment, and the good ones slipped away too soon. You would be astonished to learn how many people apply for a room without first inspecting it. It typically takes less than a week to rent out an apartment now, according to John Ng, a property manager at AAC Property. "As soon as you put it on the market, it's pretty much gone," he said. It took a month or two during COVID. "Some people apply on the day of the viewing, but that would be a little late."
There are not enough good apartments to accommodate the growing number of renters, and the issue is not going away. According to REA Group's quarterly PropTrack Rental Report, the overall number of properties available for rent in Australia in March 2022 was the lowest since August 2003.
Michael Bryant, a working professional looking for an apartment in March, had to pay $25 more per week than the advertised price to secure his ideal spot. "There were lots of people applying for the same apartment. It's just what I needed to do to get the apartment," he said. By doing this, Bryant found his new place in just two weeks.
Some international students have also done this, but not all are able to boost their budgets enough to compete. Most of them also prefer furnished apartments, which are relatively hard to come by in Sydney. But with Australia's borders open since February 21, the number of tenants will continue to increase. Rental rates will also rise. "Perhaps not as dramatically as January, but still might rise steadily a little," Zhang said.
It seems international students are having a difficult time finding their dream home in Sydney. Despite the government's efforts to entice us back, the rental market remains an obstacle.
The good news is that I managed to find my ideal home before university started, after a month and a half of house hunting, which involved at least 30 room viewings. I was lucky to have arrived in the country earlier and able to stay with a friend throughout the process.
I can't imagine what would have happened if I had come less than a month before the start of semester and had to stay in a hotel like most international students. For students who find themselves in that situation there is still hope, but it demands even more effort.