Same, Same but….different? Maddison Boyling considers the familiar and the new in Sally Rooney's latest release
Beautiful World, Where Are You ticks all the boxes on the Rooney checklist: intellectual, young, socialist main characters; email exchanges that make you reassess your own digital interactions with friends; strained familial relations; discussions about the state of the world; plenty of sex; international travel; miscommunication and so on.
Sally Rooney is consistent. Despite the pressure of popularity, she continues to give the people what they want.
Although these are the things we love about her novels, her tone, pace and plots (or lack thereof) are starting to feel a bit familiar. Her characters seem almost interchangeable. I imagine that Alice, Eileen, Felix and Simon exist in the same Ireland as Marianne, Connell, Frances and Bobbi and that sometimes they walk past one another on the street or attend the same book launch from time to time. Each relationship is another variation of contemporary dating and friendships, communication and intimacy. The same issues are explored through new conversations between couples with slightly different dynamics.
But Beautiful World is not without its differences. A strong presence of the narrator creates a film-like point of observation. Often, the focal perspective pans away from the characters, or flicks swiftly between them. During a visit to Simon's apartment, Eileen "followed him into his room and he shut the door behind them, saying something inaudible". In Rome, a single paragraph describes Felix exploring the streets while "at the same time, in a different part of the city" Alice records a segment for a television program. It is most evident when the four characters finally come together in Alice's kitchen; their collective sense of joy is striking from this outsider perspective.
Another unique characteristic of Beautiful World is the lengthy email exchanges between Alice and Eileen. They provide much of the structure of the novel, but they are also a space for Rooney to talk about all the important stuff. Separating the writer from her work is especially hard to achieve in Beautiful World because Alice is a successful author of two novels. But while it's easy to assume that Alice is Rooney, Eileen is also a construction of Rooney's and the two friends often have opposing views.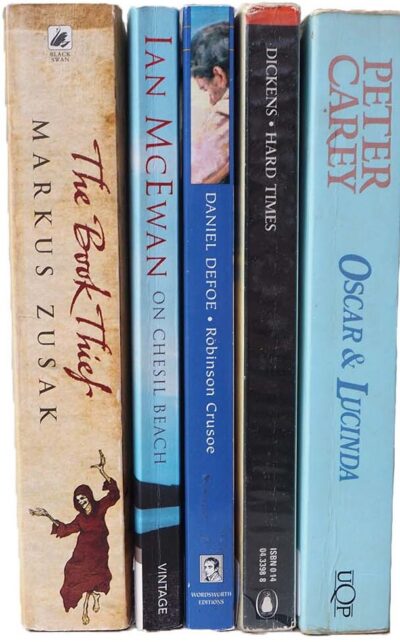 In these exchanges, where they discuss the collapse of civilisations, the frivolity of caring for fictional characters and the importance of beauty, it feels a little like Rooney is assuring us she's still up to scratch on her debating skills (she was once Europe's number one competitive debater). To someone less interested in Rooney's other talents, these emails are merely a front for showcasing that big brain of hers; like the omission of quotation marks, the emails seem to be a dealbreaker for otherwise would-be fans of the novel.
The brief mention of the pandemic must also be discussed. I expected Rooney to eventually release a short story inspired by it, but she really did just slip a defining event of our lifetime into the conclusion of a novel. Its sudden appearance catches us off guard (much like the actual pandemic), and is seemingly out of place, but it causes us to reconsider the novel's entire purpose.
Alice repeatedly flies in and out of Dublin, citing excuses of inconvenience when Eileen finds out. The two friends constantly dance around the opportunity to visit one another. This separation is not merely a consequence of their miscommunication, but a comment on humanity's tendency to neglect the good things in life. This is clearly expressed in Eileen's final email to Alice where she says that although she misses her, and parties and book launches, "all that really means is that I love my life, and I'm excited to have it back again".
If concluding messages define novels, then Beautiful World is almost entirely about the pandemic. Rooney has skilfully written a novel about it in such a way that it is not labelled 'a book about the pandemic', but I'm also wondering if it's been written too soon. It's obvious that a key takeaway from this novel is that a beautiful world is one full of happiness, and that happiness can be found in human connection, but this isn't an original idea. People, the world over, have come to appreciate the little things in life and it seems too generalised a take on the pandemic to have timestamped the novel in such a way.
In one sense, Beautiful World is everything we were expecting. The characters are on-brand, the conversations are provoking and Rooney's prose is as crisp as ever. Although many of the issues the couples and friends face are not entirely dissimilar to those of her previous characters, their slight differences are enough. After all, slight differences give character to individual relationships, and authors will be writing about them until the end of our time. It's just that for me, the conclusion leaves a question mark hanging over it. I will probably change my mind about it again, and then again. It will be interesting to reread it in a few years, when there's some distance between us and recent events. We'll just have to wait and see…