In the age of Post-Internet art, and the rise of Influencer culture, a new phenomenon is emerging: that of the Virtual Influencer. On first glance, these figures seem indistinguishable from other influencers and creators on social media platforms, following the same framework and mentality as their mainstream counterparts, with one exception: they aren't human. These influencers are created solely with the use of digital technologies.
The notion of virtual entities and celebrities isn't exactly new; Damon Albarn's Grammy award-winning band, Gorillaz, and the Japanese holographic pop star, Hatsune Miku, immediately spring to mind. However, virtual influencers are entities that are developed to a much stronger degree than these examples. They present as beings with personalities, passions, emotions and relationships, going as far as having their own music careers, brand deals and even online feuds.
The most successful of these is Miquela Sosa (@lilmiquela on Instagram), a 19-year-old Brazilian/American influencer, model, and musical artist. As of writing this review, Miquela currently has a following of over 3 million on Instagram, and 2.3 million on TikTok. She has modelled for the likes of Prada and Calvin Klein (in which she 'makes out' with model Bella Hadid), appeared on the cover of American Vogue, and was named one of Time's 25 Most Influential People on the Internet in 2018.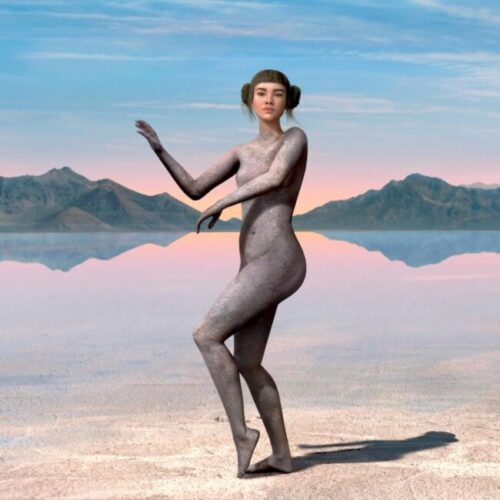 Lil Miquela is the project of Brud Studio, a Los Angeles based tech company. In a public Google Document that serves as their website, Brud refers to itself as a "transmedia studio" that "creates digital character driven story worlds". It describes itself as a group of "LA based problem solvers specializing in robotics, artificial intelligence and their applications to media businesses". Jenna Sauers writes in an article for Cultured Mag in 2019, that according to public records, Brud holds "no patents in AI, robotics, or related fields". However, thanks to Miquela, Brud is now valued at more than $125 million.
Miquela's feed is indistinguishable from that of her human counterparts. Meticulously curated, her feed consists of images of her posing for the camera and "hanging" with friends (both virtual and human), as well as sultry selfies, brand deals and advertisements. There are screenshots of live chats with other influencers, videos of her performing 'stripped back' versions of her new singles, and even shots with her (now ex) 'boyfriend', (human) model Nick Killian.
Miquela is also considered somewhat a social activist, having advocated for the Black Lives Matter Movement, the LGBTQI+ community, the Downtown Women's Centre in Los Angeles, and the Campaign for Youth Justice. On 14 October, 2020, she made a post encouraging followers to vote in the upcoming election, a current trend among other politically-minded social media figures.
Brud are guarded about their intentions and their artistic process. It has always been unclear how the images of Miquela are made, and there are differing opinions on how she is created. Some think Miquela is completely computer-generated, while others believe she is, in fact, based on a real model whose head and limbs are digitally altered before being uploaded online to create the appearance of a completely computer-generated image.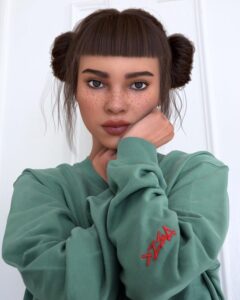 The aspect of Miquela's physical appearance has opened up discussions of race and identity politics. Miquela is depicted as a young, queer, Brazilian-American woman. Rosa Boshier strongly critiques this use of queerness and ethnicity as a 'tool', arguing that this curation of ethnicity "ventriloquizes queer, second-generation immigrant identity", through Miquela's increasing posts about her (fictional) racial background.
She fits into "Mestizaje", a term used to described the cultural and racial integration of European settlers, and indigenous peoples. According to Boshier, the term represents "the ongoing psychological, cultural, and political repercussions of colonialism or a clashing of loyalties between colonizer and colonized housed within a single body". With this deliberate choice of ethnicity, Brud is capitalising on her following, who are ready to support, both economically and in other ways, a "relatable, oppressed, young woman of colour", without actually having to collaborate, or work with, women of colour. Miquela isn't a young woman struggling with racial and social issues under public scrutiny – she is a creation by a studio, using identity politics to sell a lifestyle and products.
The issue of racial politics aside, Miquela is physically stunning, a perfect digitally-created woman, taking the place of real women who have long faced the pressures of society to be physically perfect, without the advantage of realising such a possibility through digital perfection. The genuineness of Miquela's advocacy for self-acceptance, self-love and body positivity is hard to take seriously coming from the "mouth" of a flawless, digitally-created entity.
To summarise, one could not put it better than Boshier, who states that Miquela "espouses vague messages about equality while simultaneously commodifying social progress for capital gain". The internet is changing the face of art, "canonising a medium which for a long time had been the unwanted child of the art world". Post-Internet art focuses on the ability of increased visibility and wide-spread circulation the internet and social media provide, in turn impacting the produced aesthetics and images, which are often "highly superficial, glossy, and seeped in indifference".
The project of Lil Miquela fits into a growing trend of 'Augmented Reality', where virtual and real objects not only co-exist in the same place, but influence and interact with each other. As Schraffenberger and Heide point out, "if the virtual represents a real object and behaves like a real object, we expect it to affect the real environment just like a real object".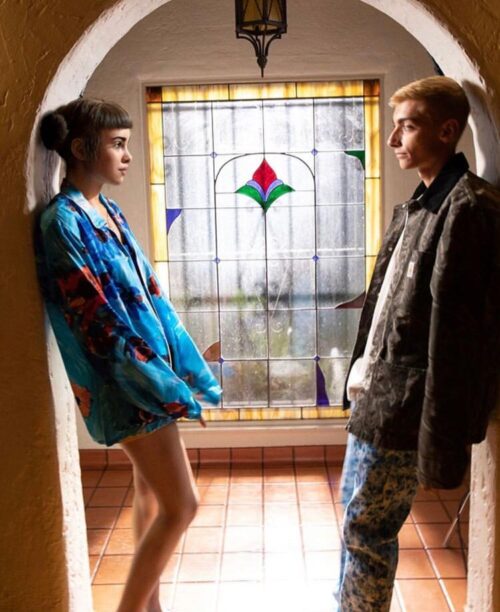 This brings us to an important question: How real is Miquela, and what effect does this realness, or lack of it, have on the audience of this project? On their website, Brud quotes that Miquela is "as real as Rihanna". While this is enigmatic to say the least, I see an element of truth here. Social media personas are often so removed from the reality of the living individual that they are almost a completely separate entity. When Miquela's followers see a new image of her on their phone screen, "their relationship with her as an identity is almost indistinguishable from other 'real life' social media influencers like Kim Kardashian".
Miquela has been referred to as a "paradox", and rightly so. Her existence is confusing, as her creators refer to her both as a technology, but also as a conscious being. Miquela could be considered, according to Baudrillard's notion of Simulacra and Simulation, an example of the Hyperreal. According to Baudrillard, "to simulate is to feign what one doesn't have", implying a presence. Baudrillard points out that simulation is above the reach of authority, and that it can't be punished.
In 2018, Lil Miquela's Instagram account was "hacked" by another account of a virtual personality, known as "Bermudaisbae", a right-wing, pro-Trump influencer, which a much smaller social media following. The "hack" turned out to be a hoax, a publicity stunt orchestrated by Brud itself to create a virtual reality drama between the avatars the studio had created. Brud was "using conflict to introduce new characters…same as the Kardashians always have", and faced no consequence or retribution as a result of its actions.
One comparison to Lil Miquela is the Instagram account and art project of Amalia Ulman. She notes: "It is easy to increase the likes by using shortcuts to popularity, like following the trending topics. If you are using the photoshopped image of a woman and a bunch of popular hashtags, the likes are going to go up." With this in mind, it is obvious that Brud has taken a shortcut to fame. Examining the current trends of social media, it created a figure that spoke to the times. She is the perfect influencer with no flaws, because she is a construction. It is a low-risk form of money-making, as there is no risk of scandal. So low-risk, in fact, that Brud had to make its own scandal in the form of a hack to generate interest.
Post-Internet artists have created a movement in a world increasingly fragmented and isolated, by recognising the potential and capacity that socio-technical networks hold. Brud is an example of this cultivation and culmination of digital art that merges seamlessly with the "easy consumption mode of scrolling and liking". The intentions of Brud are unclear. At best, Lil Miquela is an interesting example of Post-Internet art, a social experiment analysing the increasing distance between individuals and their social media personas. At worst, it is a manipulation of young audiences, a new (and highly successful) form of advertising, and a way to capitalise on current issues of gender and race.