Cruella de Vil was never supposed to be a feminist icon.
A style icon? Absolutely. Generations of It Girls – from Cher to Kim Kardashian – have emulated her ultra-chic, mother-of-the-Corpse-Bride aesthetic.
But Dodie Smith, author of 101 Dalmatians, conceived the character as a villainous caricature of Tallulah Bankhead. Cruella was a malignant narcissist "expelled [from school] for drinking ink". The epitome of capitalist excess who "lives for furs" and "drowns dozens and dozens of kittens".
Smith's "lady-devil" provoked unadulterated loathing from readers and PETA representatives alike. Not sympathy. And certainly not filmgoers chanting "good for her!" as de Vil quotes "I Am Woman" with a straight, pasty, symmetrical face.
Did Cruella effectively utilise girl power when she attempted to sew the pelts of 99 puppies into a luxurious coat? The answer seems obvious to all but Disney CEO Bob Iger. Consequently, Cruella will gaslight, gatekeep and girl-boss its way to Disney+ beyond its May 27 release.
Early trailers recalibrate Emma Stone's anti-heroine as a punk-rock Miranda Priestley. She was "born brilliant, bad, and a little bit mad". Never mind that she has thrice been outsmarted by puppies or that the only signs of her "mad[ness]" are negligent driving and artfully-smudged mascara.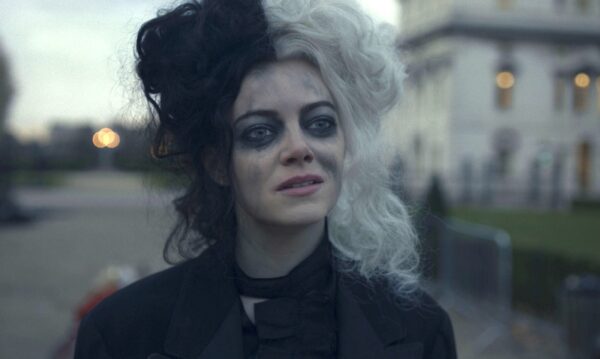 This Cruella sure does put the 'sis' in psychosis.
Her sympathetic origin story is, of course, a financial proposition. Disney's first foray into character rehabilitation, Maleficent, was moderately successful in 2014. Five years later, Warner Brothers earned $1.074 billion and 11 Oscar nominations by retconning Joker as "the patron saint of incels".
As riding on these fur coat-tails is imperative, Stone's pronouncement that "[Cruella's] very different to Joker. I would never even remotely compare myself to Joaquin Phoenix" seems implausible. Especially when the viewing public will make those comparisons for her.
A tragic backstory? Check. Style without substance? Check and check. Like Phoenix's Arthur Fleck, Cruella even lives in a society. A patriarchy, to be precise.
To quote Vox writer Alex Abad-Santos: "… the premise of Cruella is 'what if someone girlboss'd so hard they became the Joker?'"
If this superficial engagement with third-wave feminism doesn't scare you, no evil thing will.
Shoving a square peg in a feminist hole characterises Cruella's tulle-thin narrative fabric. The true underdog story stars a slim, white woman with an Oxbridge accent who seeks employment in the fashion industry. Tensions flare with Emma Thompson, our demi-goth Donatella Versace and the duo battle for supr-Emma-cy until Cruella meets her dressmaker.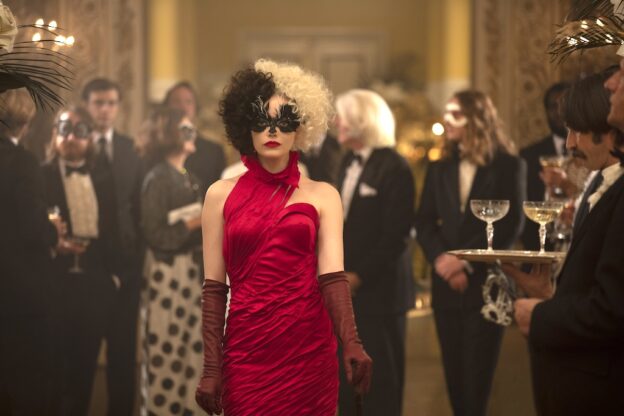 But contemporary audiences didn't ask for The Cruella de Vil Wears Prada.
No-one is lobbying for a Crucible remake that subjects poor, unfortunate Ursula to a sea-witch hunt. Nor a Greta Gerwig-helmed Rapunzel prequel, wherein Mother Gothel shatters glass ceilings in the business of baby-abduction.
A 2019 Fandango poll found that 85 per cent of female filmgoers want more women-led ensembles: 75 per cent feel that female characters are negatively represented in blockbuster films.
I doubt Cruella will contain the positive, nuanced portrayals that these women have been waiting for. Aligning #girlbossdom with sociopathy, madness and puppycide may actively hinder their cause.
Sure, Cruella de Vil's boots might have been made for walking, but how many animals were harmed in the making of those boots?