One in two women are turned away every night in Australia amid overcrowding at crisis relief shelters, according to recent estimates.
The Supported Accommodation Assistance Program (SAAP) statistics show domestic and family violence is the most common reason people seek supported accommodation. There were an estimated 72,000 women who sought homelessness services in Australia in 2017.
When Holly* was in primary school her mother often spent time away from their family home to escape her abusive husband. Ultimately, she took Holly and her two sisters with her and sought accommodation in a women's community shelter.
"She felt the police weren't doing much, so every time she felt she was unsafe, she packed her bags and left for a refuge. Eventually she took us with her," Holly said.
"She was most afraid of being homeless with children. At the shelters, they gave you a roof over your head, provided advice to the victim, and made sure the victim and the family were safe."
Holly is now 19 but vividly remembers the time she spent at the shelters. "Even when we left they invited us to a Christmas party at the end of the year. Personally, it's not a topic that's talked about much. I reckon there needs to be more awareness raised and we need to support the victims more and not blame them for not leaving sooner."
One woman per week is killed by her intimate partner, according to the Australian Bureau of Statistics (2017). Approximately 25 per cent of Australian women have experienced at least one incident of violence by an intimate partner.
The Hornsby Ku-ring-gai Women's Shelter, part of the Women's Community Shelter (WCS), is one of two shelters on the North Shore that provide accommodation and support services to women and their children. At Ku-ring-gai, an estimated five women per week are turned away.
Mel*, a case worker from Ku-ring-gai, said: "Domestic violence is everywhere. We are on the North Shore where there is a perception that it 'doesn't happen in this area'. I see first-hand that it does. Women are more reluctant to open up about their domestic violence, especially when they are in a wealthy area."
The Ku-ring-gai shelter has had to turn away approximately 760 women due to lack of beds, since it was established three and a half years ago. The NSW Crime Map recognises Hornsby as a domestic violence 'hotspot' with around 80 reports per month, but only an estimated one quarter of incidents are reported.
"Our empty beds don't stay empty for long," Mel said.
The Federal Government currently offers 28 days of temporary hotel accommodation to victims of domestic violence. But at shelters, every client has a qualified caseworker to assist them. Mel said the services shelters offer are far better than a temporary government-paid hotel where victims are left alone. She said the government only funds the WCS for half of its operating costs, while the rest is raised from community donations.
"It would be better for the government to put that money towards more support for women's shelters who offer support for up to three months," Mel said.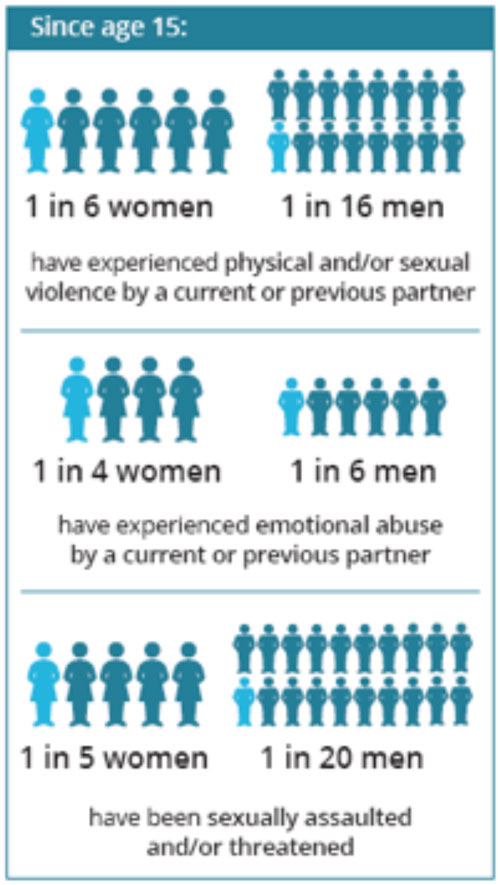 At shelters, clients come through referrals from a range of services, including the Domestic Violence Line and Link2Home, community organisations, court advocacy services, hospitals and organisations like Women's and Girls Emergency Centre and Mission Australia. But not all cases of domestic violence are reported and often women do not seek support.
Pru Goward, Minister for the Prevention of Domestic Violence and Sexual Assault, announced the opening of new WCS facility, The Haven, earlier this year. The Haven has meant the number of NSW Government supported refuges now sits at 82 up from 76 in 2014.
"There is always more work to do and we will continue to provide more support services and accommodation options for domestic and family violence victims," Ms Goward said.
Annabelle Daniel, CEO of the WCS, said the Haven would not have been possible without the "significant support of the NSW Government, philanthropy and community working together".
This support was also welcomed by WCS representative Laura Butler. "Shelters are immensely crucial to our communities. They provide a safe place for individuals experiencing homelessness or domestic violence and support women to access services that assist them to get back on their feet."
She said funding to services, reducing social stigmas and improving cultural awareness were all ways domestic violence and homelessness could be improved.
The NSW 2018 Crime Maps (BOSCAR) show domestic violence incidents occur at an alarmingly higher rate in regional and country areas of NSW than in Sydney and coastal areas. Since 2016, the NSW Government has committed $2.8 million to develop the WCS model, which functions to establish and operate shelters in Sydney and regional NSW.
The NSW Government has committed up to $4 million to increase the capacity of women's refuges in regional NSW. This included allocating $900,000 to a site in Orange that will house up to six units and offer audio-visual links to legal systems and courts.
At community shelters, clients are provided with accommodation and access to medical and mental health services, assistance for trauma and sexual assault, financial advice, educational assistance, professional legal services, court support and more.
"Some women don't have an understanding about what domestic violence is. We often hear that 'he wasn't violent, he never hit me'. They don't realise that verbal and emotional abuse, stalking, harassment and control are all abuse. Education is the key," said Mel.
If you or someone you know is experiencing violence and/or abusive behaviour, please call 1800 RESPECT or visit their website 1800respect.org.au. If you or someone you know is in immediate danger, please call 000.
Shelters in NSW rely heavily on donations to operate. If you wish to support the centres, please visit Women's Community Shelters or Women's and Girls Emergency Centres.
For more information about domestic violence and support services visit Reachout.com.
For information on dealing with abuse online visit VPN Mentor.
---
*for the purpose of this article, names have been changed