Independent candidate Dai Le made news when she defeated former NSW Premier Kristina Keneally in their bid to win the seat of Fowler as...
Plunge was created out my desire to highlight the ties between three different individuals who put their bodies in extreme physical conditions to find...
Contributor: Dunja Karagic In mid-2018, 100 per cent of NSW, Australia, was declared drought-affected. The price...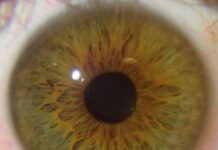 Introduction The world is in a state of flux – power looks very different today. Human...
Contributors: Yang Tian & Vishnu Closepet Suresh Wheelchair tennis is one of Australia's fastest growing sports...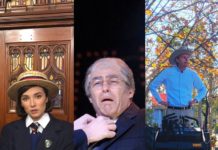 Contributor: Tim Piccione | '"If you're doing satire or you're doing political cartooning, all is forgiven":...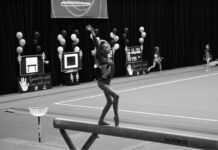 There are small things that remain, five and a half years since throwing in the...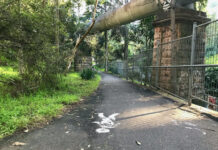 As more people flock to Sydney's inner west, and the pressure for space builds, a...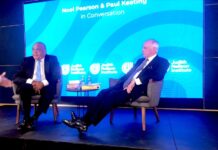 Australian lawyer and Indigenous land rights activist Noel Pearson joined former Australian Prime Minister Paul Keating last month in a discussion on reconciliation and...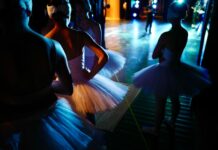 A review of childhood performance of gender on the school stage When my six-year-old son had his first performing arts night at school, expectations were...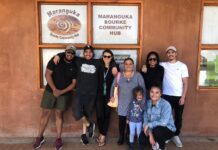 Contributor: Marco Stojanovik Marco Stojanovik looks at programs that aim to keep Indigenous kids out of the justice system. "Alright everybody, same combo: double jab, left,...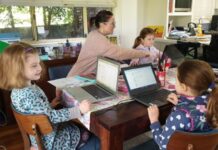 The coronavirus pandemic has given rise to unprecedented changes to work environments as many have been forced to work from home. Zoom has become...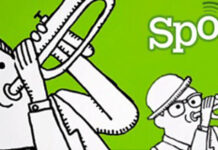 Introduction Founded in 2006 by Swedes Daniel Ek and Martin Lorentzon, the music-and-podcast-streaming service Spotify has quickly become a ubiquitous presence on digital devices. Like...
Contributors: Jenny Xu, Esme Wu, Silvie Li and Leila Yang  Vivid Sydney has taken playing ball to a new realm this year with the Ball...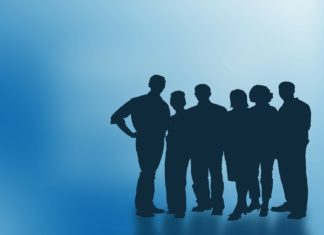 As representation continues to be a hot-button issue across all mediums, it can be difficult to see the non-politicised side of the picture. While we distract ourselves with, and maybe even avoid, the ongoing...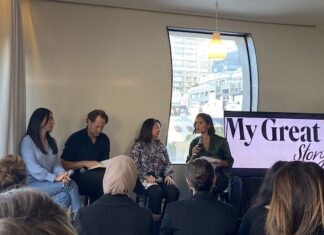 The United Nations Office of the High Commissioner for Human Rights launched the 'MyGreat Story' campaign in Potts Point, Sydney on September 14. In partnership with Love Franky and Google News Initiatives, the event...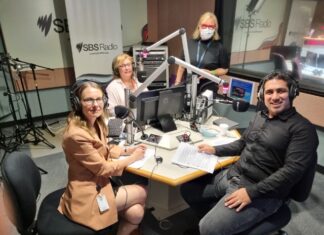 The stories of migrants in Australia who managed to subdue the defiant English language On the eve of the federal election, I was chosen as one of three SBS Radio journalists to record a telephone interview...
With Tongan city's last ancient street now obsolete, its reconstruction sparks controversy between generations.  Huaping Ye slows down his bicycle speed as he crosses the new asphalt road in Tongan's city centre. At the intersection,...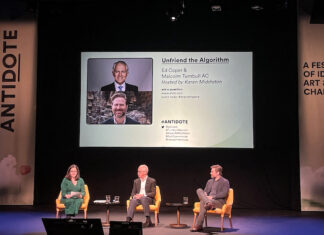 Should government step in to protect us from Big Social Media? Leading communications expert Ed Coper joined former Prime Minister Malcolm Turnbull last Sunday to discuss the dangerous consequences of disinformation prevalence and algorithm bubbles. Hosted...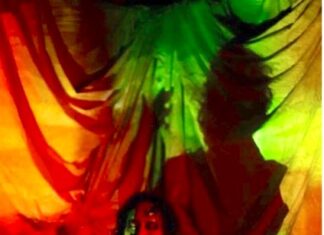 Will Barling sits in his home recording studio surrounded by audio equipment. One half of the studio is taken up by three enormous clothing racks filled with opulent and grungy garments, an extensive wardrobe...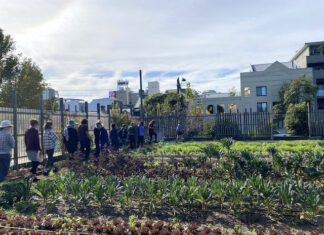 A community food forest: Sydney's pocket city farming leads people to rethink their lifestyle Jackson Lucia and his six-year-old daughter stop at the street verge outside a community garden hidden in Sydney's inner western suburbs,...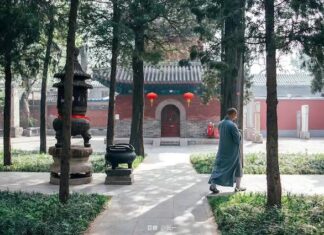 It is not so much for their age that the temples in Beijing's hutongs make a claim upon people's hearts. The value emanating from their beauty, peace, and tranquility wonderfully renews and changes a...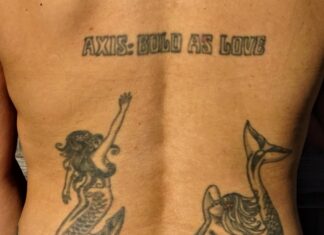 An increasing number of Australians are wearing their hearts on their sleeves, but they are still being misunderstood Sporting blonde close-cropped hair and silver teeth grills, tattoo artist Timothy Cooper lifts up his vintage band...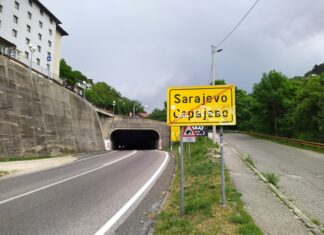 The war in Ukraine has brought to centre stage the current state of both the European and global political landscape. A dynamic not seen since the Cold War, alliances have been brought to light. The...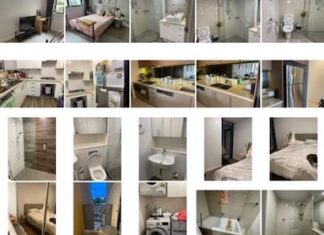 International students are finding life in Sydney difficult - when they finally enter Australia, they struggle finding a place to live When I arrived at the apartment building, there was a line of people extending...