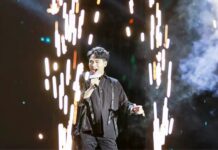 A new wave of youthful entertainers is breaking with the entertainment industry's traditional model of chasing dreams through live streaming. The world's video streaming industry...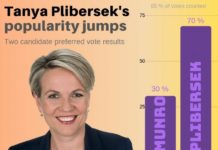 Contributor: Maria Gil | Sydney's overwhelming vote of confidence in Tanya Plibersek and Labor contrasts sharply with how the majority of Australia voted yesterday. While...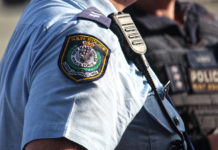 Contributor: Tim Piccione The NSW police watchdog has found strip-searches conducted on four juveniles at music festivals were unlawful according to a report released yesterday....
Contributors: Wendy Fan & Veronica Mao As part of the patient care service, an art crafting workshop is held in Chris O'Brien Lifehouse, with the...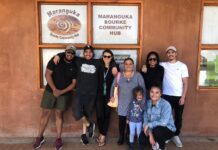 Contributor: Marco Stojanovik Marco Stojanovik looks at programs that aim to keep Indigenous kids out of the justice system. "Alright everybody, same combo: double jab, left,...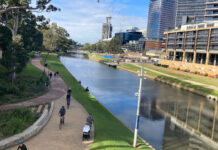 Contributor: Angelica Waite How the i-Maps Parra project re-frames city mapping to reflect Parramatta's shifting, multilayered landscapes. Several points on the hand-drawn map are marked with...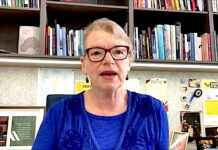 A Greens Party plan to pull all Australians above the poverty line includes $88.7billion more for low-income workers. The Australian government's biggest indexation rises in...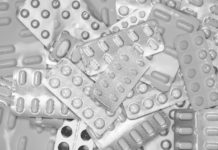 Contributor: Lauren Littlejohn "Don't worry," the doctor said, signing the prescription, "they're not addictive". He handed me the prescription and sent me off. No mention was...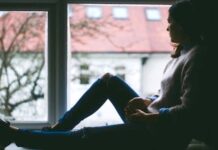 Contributor: Lucija Stolic Remember the good old days? When we could sing out loud at concerts or travel around the world? When coronavirus didn't dictate...
Contributors: Nick Kelland, Liam Askin, Nick Wigney, Billi Fitzsimmons & Matilda Walker Brandon Paenga Amosa is a professional footballer with a difference. Away from his...
Contributor: Rebecca Bowman How travel restrictions and hotel quarantine are imposing the real tax on mental health for returning Australians. The phone lights up beside the...
Contributor Isabella Bradford Every year in Australia 950 children aged 0-19 years are diagnosed with some form of cancer. In 2012, Ashleigh Bradford, now aged...
Welcome to Infinite Culture. Here, you can listen to the Cantonese dialect and learn about its unique culture. I hope you find yourself relaxing...