Contributor: Marco Stojanovik Marco Stojanovik looks at programs that aim to keep Indigenous kids out of the justice system. "Alright everybody, same combo: double jab, left,...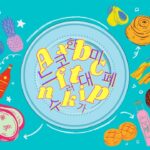 It's Saturday dinner and our family gathers at the table. A well-cooked rib-eye steak, along with mashed potato and salad, lies neatly arranged on...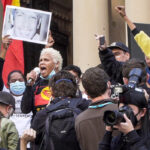 Small grassroots organisations are slowly chipping away at the huge problem of Aboriginal deaths in custody in Australia. "I'd like to acknowledge the Gadigal people...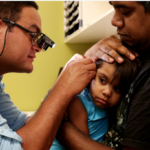 DMU Usyd · What You Don't Hear- Emelie Watkins CoJo Podcast Contributor: Emelie Watkins Featured: Dr Kelvin Kong (ENT), Worimi man Music: "Bullyman" by Jacob Ridgeway, Worimi...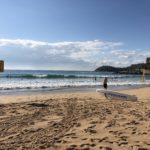 Contributor: Cameron Foord World-first, cutting-edge technology will be trialled on Manly beaches next season in a bid to improve beach safety and reduce drownings. The trial...
Contributors: Jenny Xu, Esme Wu, Silvie Li and Leila Yang  Vivid Sydney has taken playing ball to a new realm this year with the Ball...
Contributor: Rhea Thomas A stop motion about a crane's adventure across Japan making an unexpected starry friend. Video: Written, produced and directed by Rhea Thomas. Music: Written...
Contributor: Mary Hakimi Michael Smart is a 68-year-old Vietnam Veteran who lives in Greystanes, with his wife Judy. I've known Michael for over five years...